Where Are Subarus Made?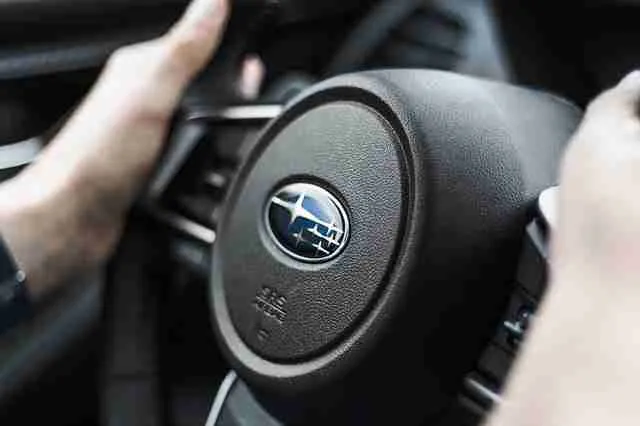 Subaru is a highly preferred vehicle of this time. Most parking lots flood with Subaru vehicles. This might make you want to know their origin and place of manufacture. We are here to answer this question, give you a little history about Subaru, and which type fits who. So, where are Subarus made? 
The direct answer here is Japan and the U.S. however, these plants manufacture different models that make us sink a little bit deeper.
Where Are Subarus Made?  
As mentioned earlier, Subarus are made in Japan and U.S. The U.S plant is located in Indiana U.S. The Japan plant is located in Ota-shi, Gunma, Japan. While both plants produce Subaru vehicles, the plant in Indiana U.S was made to manufacture Subaru vehicles to be used in the US. 
The Gunma plant in Japan manufactures Subaru vehicles to be distributed and used in any part of the world.
What Are the Models Manufactured in Japan?  
The Japan plant produces the below Subaru models. 
The Subaru Crosstrek 
The Subaru Crosstreck model is a small SUV from Subaru's Japan plant. It has a hybrid plug-in which lets you shift to electricity. It can manage up to 17 miles using electricity. This model has AWD. A new model is priced at $22,000.
The Subaru BRZ  
This has largely been described as the best cheap sports car. The Subaru BRZ has a capacity of 4 people and offers rear-drive only. The price starts at $30,000 for a new one. 
Subaru Forester
For the SUV lovers, Subaru offers the Forester. This model offers all the SUV features you need at a price of $25,000 for a new model. You can be sure of safety when driving this highly reliable model.
Subaru models produced in the Indiana plant U.S.  
The Subaru plant in Indiana U.S was put up to manufacture Subaru vehicles exclusively for the American Subaru market. It was set up in 1968 and has since then moved a lot of milestones. The Subaru 360 is the first product of this plant sold in the U.S. The plant produces four brands, with three brands targeted specifically for North America. Let's check out these brands.
Since its start, the US plant has made over 4 million cars. Selling above 600,000 vehicles against the 1.06 million sold worldwide, the US plant turns out to be the best selling Subaru manufacturer. Out of the high demand, Subaru has been planning to expand its U.S plant to cater to the market. 
The Subaru Impreza
This is a sports Sedan from Subaru with AWD and 4 or 5 doors. It is available in many varying options to choose from. The 4 door model starts at $19,000 while the 5-door model goes up to$26,000. It is quite an impressive model for all.
Subaru Ascent 
When you need a large room for your family and have something to tow, the biggest Subaru model shall work for you. It has a seven-people-seating capacity. It also has 5,000 lbs of towing capacity which is enough to tow along recreational facilities when going out with your family or friends.
Subaru Outback   
The outback is widely owned in the U.S. Being a simple station wagon with AWS, this model is fit for any road. It comes in 7 variations. Prices start at $27,000 to $37,000 depending on the variation. Since it's one of the most used Subarus, second hands are widely available at lower rates with good performance.
Where Are Subarus Made? Is It a Japanese Company?
As much as Subarus are also produced in the U.S, Subaru is a Japanese company. It is part of the large transportation company, Fuji heavy industries that changed to Subaru corp in 2017. During the early 1900s, Fuji used to make plane engines, they later expanded to make their first Subaru vehicle in 1958. 
The Subaru vehicle sales hiked as time went by with their most popular model being the Subaru corp. This is what inspired the later Fuji to Subaru corp name change.
Subaru corp tops in the AWS vehicles world. They come position 23 in the top automotive makers manufacturing less than one million vehicles annually.
Who Uses Subarus?
Subaru boasts of a wide scope of use. While sports enthusiasts might prefer the Subaru Impreza, most regular people of all pages prefer Subaru vehicles for their secure and easy to handle features. Subarus are loved for their AWD which makes them good for tougher terrain while you get all the comfort required in a car. Subaru vehicles last to give full value to the high buying investment.
Is Subarus Easy to Repair? 
Subarus have a 3% market share in the U.S. This means that they are not as popular as brands like the BMW. Therefore, fewer technicians are familiar with Subaru and hence you shall have to pay more. Depending on your location, a technician might be available nearby to save you on the high costs. 
A problem with the AWD system might call for a replacement of all your car tires without the repair option. If you're prepared for such expensive repairs, you can trade them in for the comfort that Subarus offer.
So, Are Subarus Worth the Investment?  
Subaru's are great vehicles to own. As mentioned earlier, Subarus last for a long period of time. They are easy to handle and have been severally rated as one of the safest vehicles to drive. Be it a model from Japan or the U.S plant, both perform great. Subarus come in all colors and types including SUV.
Where Are Subarus Made?  Conclusion 
As discovered, Subarus are made in Gunma, Japan, and Indiana, U.S. The U.S plant makes Subarus to be used in the U.S and three models specifically for North America. The Japan plant makes Subarus for the world market. 
Subarus lead in the AWD world and come as the 23rd largest car manufacturer in the world. This is all you might need to know about Subarus, get one to get going.