How to make your car air fresheners cheaply and simply!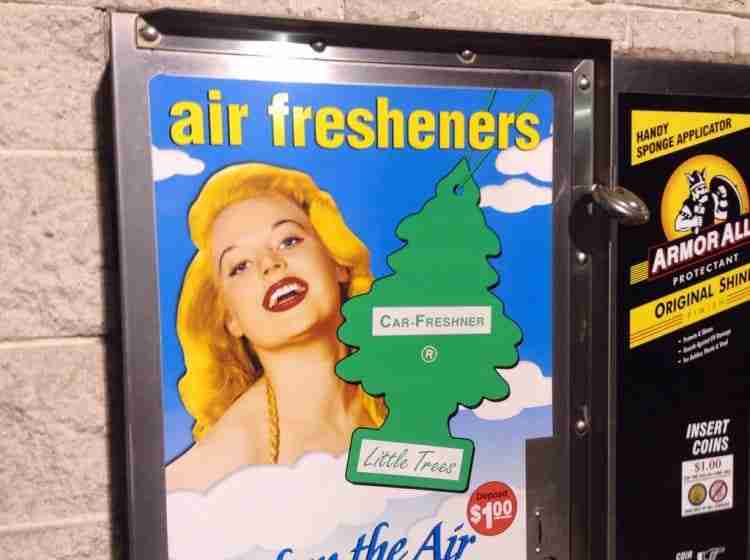 Homemade air fresheners can be very cheap and straightforward to suit you anytime, any day. The smell of a brand new car can be delightful. Unfortunately, that odor can fade rapidly if your vehicle is not kept clean. Odors from bin, dirt, smoking, etc. can hurt how your car's interior smells. Keeping your vehicle clean can help avoid this problem and keep odors out. This can also help keep your new car scent. A vehicle air freshener or vehicle deodorant can improve the smell of your car. These can be sustained with various aromas. Many are available to make your choice, giving you a variety to suit your preference. Still, the truth is that you can make your car air freshener, which will cost you less and very easy to make, removing foul scents and odors and keep you as well as your passengers happy when driving in your vehicle.
Having air freshener in your car can be perfect for your vehicle. It can keep odors out and keep you and your passengers happy when on the road. Your vehicle will be cleaner overall and will maintain a fresh scent and appearance. The bottom line, keeping the inside of your car clean is the first line of defense for keeping bad smells and odors out. Adding fragrance or deodorizers will reinforce the work you put in to maintain a clean car.
People spend a lot of time in their vehicles. In fact, on average, we spend approximately thirty-four hours a year commuting in our cars. That is a lot of time, and if your vehicle has a slightly offensive odor, it may look to be too long.
If your car has become your mobile office, or you are fed up of your vehicle smelling like the previous week's fast food lunch, you might decide to place an air freshener in your car strategically.
Sadly, most commercial vehicle air fresheners can be overpowering and don't last very long, and they can fill your car with harmful air pollutants. To avoid this, why not save yourself some money and produce a homemade car air freshener, and get your ride smelling fresh again.
Fabric Softener Air Freshener
This car air freshener uses just two components that are reasonably easy to obtain. You probably already have one of the ingredients in your washing room.
For this car air freshener, pour half a cup of your favorite fabric softener in a spray bottle and then add one cup of water to fill. The next time your vehicle needs a little of a refresher, spray the inside with the freshener.
While you are getting the inside of your car smelling fresh and clean, it is probably the most appropriate time to take care of the outside, as well. The best way to clean a vehicle is to wash the inside and outside on the same day, so you get everything removed at once and don't have to remember the last time you cleaned either area.
These days many of us spend a significant part of our time commuting to work. This can leave your car, not smelling fresh. You don't have to use the alternative of buying air fresheners that can contaminate the air to keep your car feeling fresh.
These ingredients for making your organic car air freshener are natural to make and don't cost much. Do not keep using a car that smells; experiment with these pure and cheap to make air fresheners to find the one that works best for you.
Homemade Fabric Freshener Spray
If you desire a car freshener that you use once in a while, this linen spray will be helpful. This deodorizing spray contains three essential ingredients and is much better than its store-bought counterparts.
The major part of this spray is baking soda, which, even in a liquified, it is very good at absorbing odors.
Make use of a small pipe to add the baking soda to the bottle. Warm the distilled water, and then fill the rest of the container with the warm pool. The heated water will aid the baking soda abate.
Add the natural oil to the bottle, replace the cover, and shake to combine the components. Keep the container in your vehicle and use it to freshen up your car when it starts to smell. This solution may also work as a native car cleaner if you have a small stain that needs to remove it quickly.
Wooden Clothespin Car Air Freshener
Wooden Clothespin Car Air Freshener is a simple way to get your vehicle smelling fresh again. You can find model clothespins at your local art store, or the full size one in the laundry side of your grocery store. This unique easy organic oil air freshener clips to your air discharge and works whether the air is on or off.
Find a wood clothespin that will hold on to your car's air discharge. You can change any type of wood clothespin into a makeshift air freshener. Meanwhile, bigger ones seem to carry more scents. Try using round laundry clothespins, for instance. They are big and slide straight onto an air vent. Little clothespins are cute too. You can make use of the one you squeeze to open, for instance. The clothespins need to be made of wood, or else they would not absorb any scent.
Sprinkle about five drops of essential oil onto the clothespin. Set the clothespin on a table, and then pick out your favorite essential oil. Lavender rose, lemon and cinnamon are some options that you might like in your car. Drizzle the oil on the clothespin, spreading it as uniformly across the wood as possible.
If you can spread out the oil droplets, then the scent would not be concentrated in one spot.
You can apply an essential oil, but keep in mind that its aroma will become much more substantial.
Put the clothespin in a bag with herbs if you wish to strengthen its smell. Get a resealable sandwich bag with enough room for both the clothespin and the herbs. Fill the bottom of the pack with about a handful of herbs. For example, you could throw about eight broad mint leaves in there. Cover the bag and leave it on a shelf for at least a day, so the clothespin absorbs the scent.
You can join the herbs to the essential oil you are using or mix fragrance. For instance, mint goes well with orange oil.
If you do not want to use herbs or you don't have any, you could just put the clothespin in your vehicle after coating it with essential oil. The fragrance won't be as strong and may not last as long, but you can always refresh it later.
Get plastic bags to make air fresheners ahead. You could add essential oil, dissolve it with herbs if you want, and then use the bags to keep the fragrance fresh for at least a few months.
Clip the car air freshener to a vent in your car and run the fan. Slide it to the frame covering one of the vents. Most cars have many discharges in the front, usually above the radio and on the far sides of the dashboard. To activate the sweet smell, run the heat or air conditioning. Fresh air will enable the fragrance, and the fan inside the vent will help blow it through your car.
The fragrance is much more tempting compare to what you get when putting up clothes air fresheners. The smell is lovely when the air discharge is active, so clothespins are a great choice if regular air fresheners are too aggressive for your liking.
As the smell wears out, renew it by placing the clothespin in a bag. Sprinkle it with essential oil and add more herbs if you wish.
How do you make natural car air freshener?
Nobody likes driving a car that smells. Make your car air freshener with simple items and your favorite scent to keep your car feeling fresh.
It does not matter how you take care of your vehicle; bad odors can pollute the inside of your car and last for days or weeks. A vehicle air freshener can disguise and even eliminate many of these odors and leave your car smelling fresh and clean.
While you can buy air fresheners in auto parts stores and other retailers, it's often better to make your own. They often contain dangerous chemicals that can quickly pollute the air in your car. If you or any of your regular passengers suffer from any form of reactions, a homemade air freshener is a way out. Using natural oils, you can select a fragrance that suits you, and that can be hung from the rearview mirror, just like the fresheners from the store. Besides, there is something uniquely satisfying about making a car air freshener that will bring back that new car fragrance.
What's more, you can create a lovely smell that you like with ingredients that won't be detrimental to your health and wellbeing. Here are some easy ways to homemade car air freshener projects that you can quickly make using natural ingredients and essential oils.
If your car does not smell fresh, this all-natural homemade air freshener may be what you need. While most commercial cab air fresheners contain toxic chemicals that can be dangerous to your health, this simple to produce air freshener needs regular requirements that are harmless for you and your loved ones and will keep your vehicle smelling fresh.
Lace a needle with the quilting thread, and tie a knot at the end. Interweave the felt balls onto the string, one at a time. When you are glad about the size of your circle, join the two end balls and tie it off.
Attach two drops of your favorite natural oil to each of the felt balls in your circle. Take 10 inches of the one-quarter inch ribbon and tie it to your felt ball circle and hang it from your rearview mirror.
Homemade Car Air Freshener in Mason Bicker
This is an excellent homemade air freshener that you can be kept in your cup holder or under your vehicle seat if you want to keep it from being seen. You can also use this car air freshener along with an auto foot mat cleaner to ensure that your entire vehicle is fresh and clean.
You don't need a lot of hard work to find ingredients or sophisticated guardians on how to make air fresheners for your car. With a Mason bicker and regular scented wax cubes, you can make a natural air freshener that will go nicely in the cupholder.
Remove the lid from a four fluid ounces (120 mL) Mason bicker. Mason bickers have a metal cover surrounded by a twist-off ring. To open the jar, turn the cover anticlockwise until it comes off. Then, remove the cover with your nails or something like a bread knife.
Since they are made of glass, Mason bickers hold in fragrance very well. It makes them since you can put in overpowering air fresheners and stow I where no one will see them. They are also straightforward to use again and seal it back.
Make sure your bicker is big enough to hold the baking powder and essential oil required to make the air freshener.
Trace the cover on cardboard with a pencil to replace it. Place a scrap piece of cardboard on a smooth surface, and then lay the round metal cover on top of it. Hold it firmly while you trace around it. The cardboard will replace the cap, so the air freshener's odor escapes the bicker. After that, cut it out with sharp scissors.
Instead of making a new cardboard cover, you could keep the metal cover and simply drill a few holes through it. You won't be able to reuse the top if you plan on using the Mason bicker usually, but it will still work well for another air freshener.
You could also use a multipurpose knife to cut the cardboard, but be careful not to hurt your fingers.
Poke holes through the cardboard with a thumbtack—plan on making about fifteen holes. Spread them out equally as possible throughout the circle. However, keep them in the middle instead of near the edges, or else they will get covered when you seal the bicker back up.
To easily make the holes, place the cardboard on top of the bicker. If not, put it on a piece of scrap wood, so you don't pill off the surface below it.
You may also use a nail or another sharp tool to punch the holes. Punch through the cardboard neatly, so it doesn't tear or otherwise fall apart.
Fill the bicker at least half-full with baking soda to hold the fragrance. Remove the cardboard cover, then spoon fresh baking soda in. The real amount does not matter as long as you have enough baking soda available. You could fill the bicker as much as two-third full and still be able to make a good air freshener.
Baking soda is well-known for its efficiency in absorbing odors. The greatest thing about it is that it doesn't cover those odors, so you will still be able to smell whatever fragrance you add to the bicker.
Make use of baking soda instead of putting fresh fragrances directly into the bicker. The baking soda causes perfumes to last much longer.
Sprinkle 15 to 20 drops of your favorite essential oil into the bicker. Don't hesitate to use any oil you have on the ground. You could also put in other fragrances if you wish.
To avoid the scent from becoming too strong, start with an ordinary amount of oil. Make the air freshener healthy with more oil as needed.
Close the bicker and shake it to mix in the essential oil. Put the original cover back instead of the cardboard cutout. Place the metal ring back on as well and turn it clockwise to lock the lid in place. Afterward, shake it very well.
If you try to shake the bicker while the cardboard cutout is on it, be gentle. Try swirling it in a circle instead.
Insert the air freshener in a cup holder in your car. Don't forget to put the wood cutout in place of the original lid. Twist the metal ring clockwise to keep the new top locked in place. Find a site that is stable to hang your new freshener. It will gradually release its fragrance, lasting for about one month.
If you decide to hide the air freshener, put it under your seat. Have it in mind that it could tip over and release some of the baking soda.
After the fragrance starts to diminish, empty the bicker. Renew it with more baking soda and essential oil to keep your car smelling great.
This homemade air freshener in a Mason bicker for your vehicle works best in the summer months when the heat unfeignedly melts the wax.
While you could buy cheap vehicle air fresheners from the store, something is pleasing about producing your own from recycled components around the house. Moreover, you can perfume your air freshener with scents you like. And you will know the actual recipes, something you can't say about most commercial cab air fresheners. This exercise is simple and fun; make as many as you'd like and perhaps give some as gifts.