Toyota Highlander vs Lexus RX: Which Is Better? 2022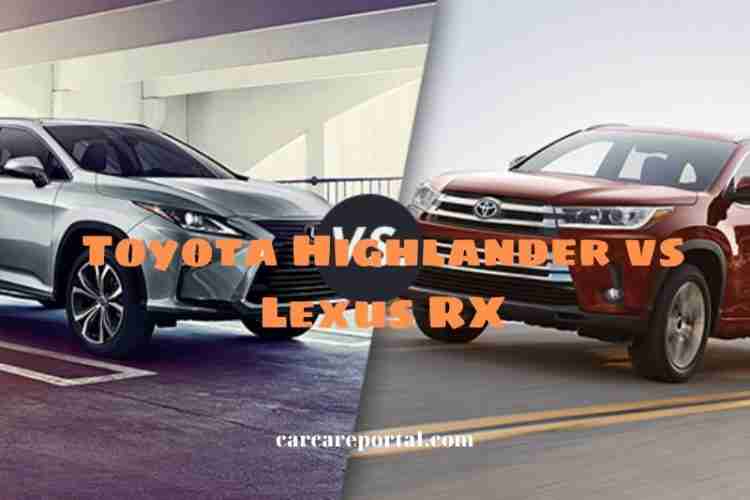 The Toyota Highlander vs Lexus RX has been two of the most popular mid-size SUVs on the market for years, and for good reason. Both offer an impressive blend of power, comfort, and capability.
While the Highlander is a bit more affordable, the RX has some notable advantages in terms of luxury features, reliability, and resale value. In terms of performance, the Highlander has a stronger engine, better towing capacity, and sharper steering. On the other hand, the RX shines in ride quality, interior refinement, and safety.
Ultimately, the decision comes down to personal preferences and budget. Those who prioritize comfort and luxury should go with the RX, while those looking for a rugged workhorse should opt for the Highlander.
Toyota Highlander vs Lexus RX
1. Price and Value
In 2022, the Lexus RX L will be a midsize luxury SUV with seating for seven in three rows. Second-row captain's chairs are an option that reduces the seating capacity to six. Even though it's true that the RX L has three rows of seats, the legroom in the third row is extremely cramped.
Because of this, there are better choices for large families. RX L could be a better option for families with large numbers. The Lexus GX or LX are better options if maximum seating is the primary concern. If you need only the space of six or seven seats occasionally, the RX L's cargo space, with the third-row seat folded, can be helpful.
It is expected to launch in 2022. Lexus RX L is available in four trim levels, including starting RX 350L black Line Special Edition and RX the 450hL Black Line Special Edition. The price range for consumers will vary between $49,475 and $57,115 without including the $1,075 shipping cost.
The RX 350L features a V6 engine and comes with the standard front-wheel drive (FWD) as well as AWD (AWD) is available for $1,400 as an option. The RX 350hL is a hybrid that comes with AWD as standard.
In contrast to the standard-wheelbase models, the larger versions of the Lexus RX 350L and RX 450hL models aren't available with the F Sport specification nor compatible with the optional handling package. In contrast to competitors Audi, BMW, and Mercedes, Lexus does not offer a sports-oriented version of its three-row SUV.
The Lexus RX350L features several connected services, such as remote engine start keyless entry, auto collision notification, quick access to emergency assistance, roadside assistance and concierge services. A Wi-Fi hotspot is also with the 2022 RX L.
In 2022, the Toyota Highlander comes in seven trim levels: L LE, XLE and XSE Bronze Edition Limited, Limited and Platinum. In this comparison, we'll focus on the top two Highlander trim levels: Platinum and Limited. Both models are equipped with FWD or AWD as well as regular gas and gas-electric hybrid engines.
The Highlander's price for 2022's top two trims is 44,560 (Limited) and $49,010 (Hybrid Platinum), which does not include the destination fee of $1,215.
As with its cousin, the Lexus RX 350L, the Highlander mid-sized crossover SUV has three seating rows. In 2022, Highlander Limited and Platinum will have second-row captain's chairs. The maximum seating capacity is seven.
Toyota Highlander Limited and Platinum include an engine with a V6 or gasoline-electric hybrid powertrain. The hybrid is a combination of a 4-cylinder engine with 2 electric motors. Front-wheel drive is the standard feature; AWD is available at $1,950.
In contrast to the premium 4WD system in Toyota 4Runner, the Highlander's lightweight AWD system isn't built for heavy off-road usage. It will, however, aid in gaining a grip on slippery or wet roads.
While not as expansive in scope as RX L, Toyota does provide connectivity on Highlander Limited and Platinum Safety Connect, Destination Assist, and Wi-Fi are included, and so are the 12 months of free Remote Connect.
Highlander owners are entitled to free planned maintenance in the first two years or the equivalent of 25,000 miles.
Advantage: Toyota Highlander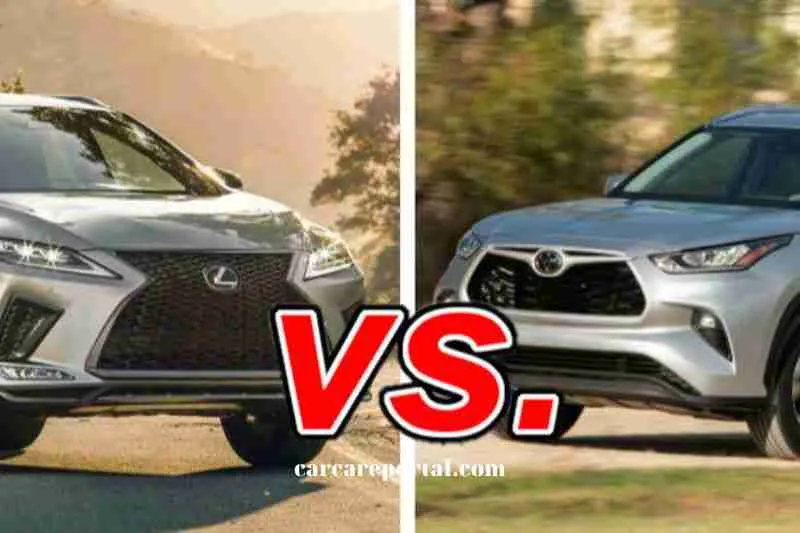 2. Reliability and Quality
Lexus RX (including the extended-length RX L) ranks highest in the category of Midsize Premium SUVs in both the J.D. Power 2022 Vehicle Dependability Study (VDS) and the 2021 Initial Quality Study (IQS). It is the 2022 Lexus RX L comes with the following warranty and roadside assistance:
Standard warranty 4 years or 100,000 miles
Powertrain warranty Six years or 70,000 miles
Hybrid system warranty 7 years of warranty or 100,000 miles
Hybrid battery Warranty 10 years or 150,000 miles
Roadside assistance for 4 years and unlimited miles
The Toyota Highlander does not rank in the three top Upper Midsize SUVs in the 2022 VDS. It is third on the list of upper midsize SUVs for 2021 IQS. In 2022, the Toyota Highlander comes with the following guarantee and roadside assistance:
Standard warranty three years of service or 36,600 miles
Warranty on the powertrain: 5 years or 60,000 miles
Hybrid system warranty for eight years, or 100,000 miles
Hybrid battery Warranty Ten years or 150,000 miles
Assistance with roadside emergencies: two years of service and unlimited miles
Advantage: Lexus RX L
3. Performance and Efficiency
The buyers who are thinking about a 2022 Lexus RX L have two engines to choose from: one gas and a hybrid. Its hybrid version, the Lexus RX 350L, has a 3.5-liter V6 gas engine with 295 horsepower as well as 267 pounds-feet of torque. It's equipped with an eight-speed auto transmission.
In the hybrid RX450hL model, Lexus can pair the 3.5-liter V6 with two motors that are electric-driven, one is for the front wheel, and the other one for the rear wheels. The third electric motor is a starter and generator and controls the average electric constantly variable transmission (eCVT) gear ratios. The total system's power is approximately 308 horsepower.
The Lexus RX L's towing capability is 3500 pounds when fitted. Ground clearance is 8.1 inches for the RX 350L and 7.9 inches for the larger RX 450hL. Therefore, use cautious driving when off the road. For those who want to go off-road, it is recommended that the Lexus LX is a better option.
As per the Environmental Protection Agency (EPA), the Lexus RX 350L achieves 22 mpg combined highway and city driving when using FWD and 21 mpg when using AWD. The Lexus RX 450hL model of 2022 with standard AWD has a combined fuel consumption of 29 mpg.
Similar to the RX L, the 2022 Toyota Highlander also has two options for powertrains: one gas in the first and a hybrid. Its base motor is one 3.5-liter V6 engine that can produce 295 horsepower and 263 pounds of torque. Toyota can pair it with an automatic transmission that has an 8-speed.
Although the V6 engine provides ample power to drivers, sure motorists might feel a slight delay when shifts in the transmission, but most drivers get comfortable with it.
The V6 Toyota Highlander has a 5k-pound tow capacity when outfitted and adequately equipped.
Toyota provides its AWD technology on its Limited and Platinum trims with different terrain settings, hill-descent control, and torque-vectoring, which divides engine power between those wheels at the back, increasing the grip.
If you're looking for a low-fuel 3-row SUV that is mid-sized, the 2022 Toyota Highlander Hybrid might be suitable for you. This hybrid variant of the Highlander includes the power of a 2.5-liter 4-cylinder engine and an electric drive motor in the front powered by a 1.9-kilowatt-hour battery.
The total power of the system is 243 horsepower. Highlander Hybrids with AWD comes with an electric motor that powers the rear wheels instead of the gas engine, which produces torque. The power output of the total engine is the same, 343 horsepower.
As with like the RX L, rather than having a conventional transmission, this Highlander Hybrid employs an eCVT. The specially designed electric motor (different from drive motors) mixes the gas and electric sources of power.
Although the Highlander Hybrid indeed provides the peppy acceleration, the four-cylinder engine is somewhat noisy. If you plan to tow, remember that a properly-equipped 2022 Toyota Highlander Hybrid is rated to tow 3500 pounds.
The EPA states that the gasoline-powered Toyota Highlander gets 23 mpg when combined with highway and city driving using AWD or FWD. Highlander Hybrid, on the contrary, has substantially better fuel efficiency. It has a rating of 36 mpg combined driving when FWD is used and 35 mpg when using AWD.
The ground clearance of the 2022 Highlander is 8 inches. Therefore, extreme off-roading isn't recommended. Keep that to the 4Runner with its 9.6 inches of clearance on the ground.
Advantage: Toyota Highlander
4. Safety and Driving Assistance
The 2022 models in all versions of the Lexus RX L come with the Lexus Safety System+ 2.0, The luxury automaker's sophisticated technology for driving aids (ADAS) range.
The package comes with automatic emergency brakes (AEB) and forward-collision warning (FCW) that includes bicycle and pedestrian detection blind-spot warning (BSW) and rears cross-traffic alert, lane-departure warning (LDW) as well as lane-keeping assistance (LKA) as well as auto high-beam headlights that are high-beam, as well as traffic-sign recognition.
Hybrid-powered RX L's are also equipped with Vehicle Dynamics Integrated Management, which can anticipate and avoid skids by applying brakes to each wheel, controlling torque and offering steering torque assistance.
The adaptive cruise control (ACC) activated stop-and-go function, Lane-centering aid (Lexus refers to it as Lane Tracing Assist) together to provide the RX L semi-autonomous driving capabilities of Level 2. This configuration is commonly referred to in the industry as traffic jam aid (TJA).
As per the National Highway Traffic Safety Administration (NHTSA), The Lexus RX has a 4-star (out of 5 possible five stars) general safety score. This includes four stars for frontal impact protection and five for side-impact crash safety.
The Insurance Institute for Highway Safety (IIHS) also gave the 2022 Lexus RX a Top Safety Pick. The vehicle was awarded the highest "Good" scores in all the crashworthiness tests. However, the RX fitted with adaptive front headlights was awarded a "Poor" rating due to excessive glare from lower beams.
Its 2022 Toyota Highlander Limited and Platinum come and come with Toyota Safety Sense 2.5+ (TSS 2.5+) ADAS package, which includes AEB, FCW with pedestrian and cyclist detection, LDW, LKA, automated high beams, lane-centering assist (Toyota refers to it as Lane Tracing Assistance) and traffic-sign recognition.
ACC, BSW, and rear cross-traffic signal. Additional TSS 2.5plus features include evasive steer assistance (ESA), which aids in steering to avoid the risk of a collision.
Alongside TSS 2.5+, The 2022 Toyota Highlander also has TJA, which is integrated with ACC with stop-and-go capabilities and lane-centering and traffic-sign recognition, which provides level 2 semi-autonomous driver assistance.
Front and rear low-speed automated brakes and a rear-seat warning system are part of the safety features included in the top models of the Highlander.
The Toyota Highlander received a 5-star overall safety rating from NHTSA crash tests. However, the SUV did receive four stars for frontal safety. The IIHS has rated the 2022 Highlander as the top safety Pick+, the Institute's most prestigious safety rating.
Advantage: Toyota Highlander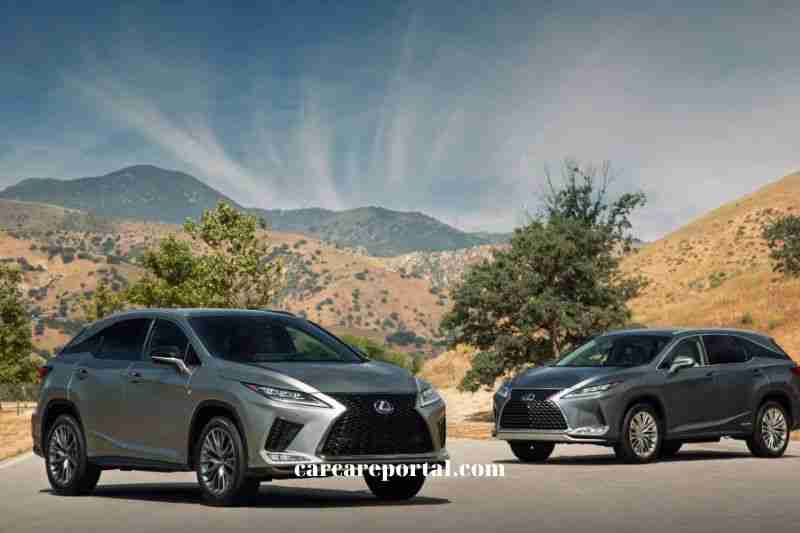 5. Infotainment and Technology
Each 2022 Lexus RX L comes with an 8-inch touchscreen information system that can wirelessly connect Android Auto and Apple CarPlay smartphone integration, Amazon Alexa compatibility, Bluetooth and voice recognition.
In addition, it comes with the nine-speaker Lexus high-end audio system HD Radio, a three-month trial of SiriusXM satellite radio and three months (or 4GB, whichever occurs in the first) of Wi-Fi connectivity through the vehicle's built-in hotspot. If you'd instead make use of an onboard console Remote Touchpad controller, it's available.
The 12.3-inch touchscreen is available along with the factory navigation system, a 15-speaker Mark Levinson sound system, and a Wireless charging pad. Six USB ports are standard on the RX L, four in both the front of the unit and at the back.
In 2022, the Toyota Highlander Limited comes standard with an 8-inch touchscreen information system, and the 12.3-inch wide-screen screen is standard with the Platinum (optional on the Limited). Both trims feature standard navigation (with 3 years of trial) and an upgraded JBL audio system with eleven speakers.
It also comes with Apple CarPlay, Android Auto, Amazon Alexa, Bluetooth to allow hands-free calling and streaming music and 5 USB ports (one USB-A to play media, four USB-C ports for charging) and a three-month trial of SiriusXM satellite radio.
In addition to the basic infotainment features and features, Highlander Limited and Platinum are also equipped with an infotainment system. Highlander Limited and Platinum come with a wireless charging pad and an outlet with 120 volts in the rear of the bottom part of the console. Hybrid models include another outlet of 120 volts within the cargo area, providing 1500 watts of combined output.
The advantage is that neither.
Both SUVs have a standard 8-inch touchscreen for infotainment that can be upgraded up to 12.3 inches. The audio systems in the RX L are better than the Highlander's; however, the Highlander provides more charging options.
6. Comfort and Utility
Despite its old age (the last redesign was in 2016 for the model year), the 2022 Lexus RX L still offers an attractively designed, welcoming luxury cabin, even though the appearance and the controls appear somewhat outdated. When it comes to controls, it's an excellent choice for those who want to control their vehicle.
RX L has plenty of buttons and dials to adjust the audio and climate settings. It's something that traditionalists enjoy. Lexus provides a range of interior designs to pick from, all of them exuding understated luxury.
The RX L's second and second-row seats give sufficient space and high-quality comfort even during long journeys. Second-row passengers in the RX L sit higher than they would expect, offering an excellent view for passengers but less for the driver. The third-row seat in the RX L is for emergency use only. It is challenging to reach, and a bit cramped in space. The RX 350L and RX 450hL come with tri-zone automated climate control.
By SAE standards According to SAE standards, according to SAE standards, the RX L offers a maximum volume in the range of 58.5 cubic feet when 2nd- or third-row seats folding.
The Interior of 2022's Toyota Highlander Limited and Platinum is more excellent than what is available on lower trim levels. It needs to be more to be a premium car. The materials could be more visually appealing and appealing. The storage areas aren't as helpful as they could be a car for families. The controls and switchgear of the Toyota are precisely where you'd expect to see them. But the dashboard design creates an interior that still needs to be finished.
Accessing the second and first rows of the Highlander is a plus. However, similar to that of the RX L, accessing the third row is a bit difficult. Like the RX L, the Highlander's third row could be more accommodating regarding legroom. It should be used infrequently for riders of smaller heights.
The automatic climate control for triple zones is standard on the Highlander and second-row windows. Sunshades – standard on Limited and Platinum models – help block the sun.
The 2022 Toyota Highlanders, including hybrids, have sixteen cubic yards of space for cargo on the back of the third row. Fold the third-row seat down, and you'll have 48.4 cubic feet of space to store your cargo available. Fold both the third and second rows of seats, and your maximum cargo capacity is 84.3 cubic feet. Highlander Limited and Platinum have a power liftgate that comes with hands-free comfort.
Advantage: Neither
The RX L has a more excellent cabin. However, the Highlander has more passenger and cargo rooms.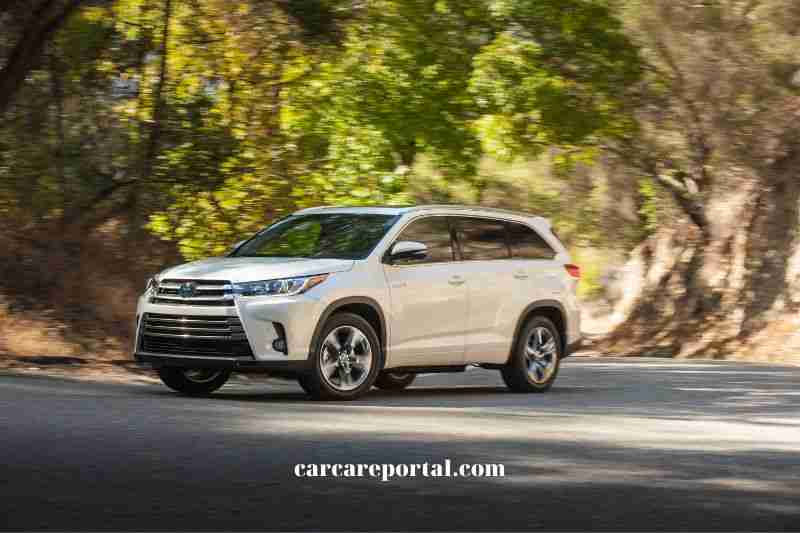 7. Cabin Amenities
Whether you're heading to work, to the supermarket or going on the road, having a home full of comfortable amenities is an absolute must. It's a good thing you can find this in the Toyota Highlander and RX. The features you can find on both SUVs when comparing the Highlander against. RX include:
Air-conditioned and heated seats
Panoramic glass roof
Interior ambient lighting
Both SUVs give passengers and drivers a variety of features that will improve their commute. The Highlander is by a level in terms of the ability to control temperature.
The Highlander is equipped with a 3-zone automatic climate control system. This is an option on Lexus RX. Lexus RX. This feature allows you, your co-pilot, and the rear seat passengers to adjust and set the temperature settings.
In this way, if you prefer cold weather, but your co-pilot prefers it hot and your back-seat passengers prefer it somewhere in between, All of you can take your favorite climate and adjust it to suit your needs throughout your commute.
So is the Toyota Highlander a budget Lexus RX?
The 2021 RX starts at $45,170, and the 2021 Highlander starts at $34,910. Highlander begins at $34,910. It is possible to prefer the RX due to its flashier design and more distinct features. But the Highlander could be classified as an affordable RX. A fully loaded Highlander is about 3K more expensive than the base RX.
Toyota Highlander Vs. Lexus RX: The Verdict
If you want to improve your trip around Danvers, Peabody, and Salem, Massachusetts, with an all-terrain, spacious SUV, The 2021 Highlander and RX are excellent options.
After reading the Toyota Highlander vs. Lexus RX review, people who want an easy off-road experience, greater fuel efficiency, and other convenience features are advised to consider Toyota's Highlander as the best way to take it.
Read also: