Why Are Tacomas So Expensive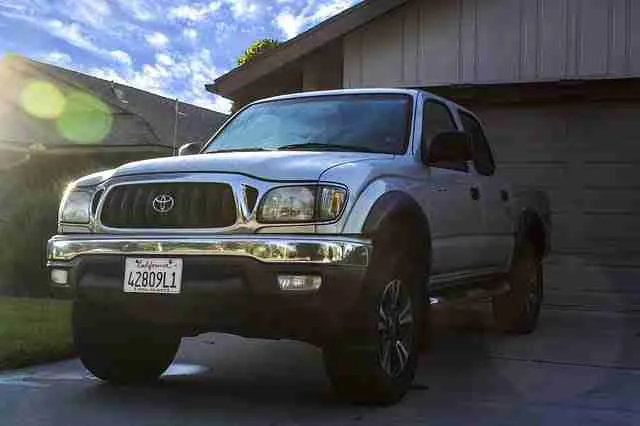 Why are Tacomas so expensive? The cost of Tacoma has sprouted up recently, and there are many reasons enthusiasts and diehard followers give for the price upsurge.
Cherished worldwide by mid-size pickup diehards, Tacomas boast the masculine and power of the finest of four-wheel trucks in the market. With Tacoma machines, you can rock muddy and rough off roads, proficiently handling trails with utmost accuracy and supremacy. 
In the American Continent alone, Toyota Tacomas are the top-selling mid-size trucks, with the sales having escalated for 19 months consecutively.
They're Dependable Machines
The latest 2021 Tacoma model has hit the market with a boom, having achieved overwhelming sales within the short period they have been around. One reason the Tacoma mid-size trucks are selling impressively is because of their dependability, premium-quality, and reliability. 
The story about the awesomeness of these high-end road machines has spread globally, with so many social media platforms and YouTube channels featuring Tacomas as the core car types, it's sure they are amazing off-road machines.
The best thing about Tacomas is its lasting performance and reliability. It will shock you to note that Tacomas can travel for up to 100,000 miles without showing signs of weakness.
These Machines Are Tough
The toughness of Tacoma trucks has been proven beyond any reasonable doubt right before our eyes. We have watched commercials of varied Tacoma trucks rocking the mountain cliffs as heavy objects are thrown down on them and still driving off them strongly. Tacomas are heavy-duty machines that stand out in all durability aspects.
Tacomas are the off-road beasts that can stand any maltreatment under different conditions and situations, without succumbing to everyday threats. If there is one area, these trucks beat their competitors in is their heavy-duty structural constructions that can stand extreme weather and the gigantic wheels capable of rolling smoothly in different topographies.
Boasts Superior Resale Value
One reason Tacomas cost so much is because of their incredibly high resale value. Buying these power-rich and durably designed machines is one of the best business decisions anyone can ever make. 
It's amazing how the 2019 Tacoma model took the first position in the 2019 Highest Resale Value vehicles listing by KBB.COM. That's one key reason both experts and enthusiasts will tell you that no other mid-size truck make can beat Tacoma in terms of resale value.
So many features have given Tacoma its great reputation in terms of best resale value. One of such factors is the increased popularity and demand among people of all classes and financial statuses. The less maintenance design of these vehicles also makes them a splendid choice among many buyers and a great purchase for those with higher budgets. 
That high cost of Tacomas is also attributed to its lasting performance and unequaled durability. With Tacomas, you're getting high-end off-road machines that can stand everyday pressures for years.
Why are Tacomas So Expensive? – It Packs a Range of High-end Safety Features
Drivers want assurance of their safety when on the road and the guarantee of being protected from severe injuries when things go south. As a matter of fact, most potential car owners can willingly spend thousands more to get a vehicle that addresses their safety needs. One area Tacomas perform best is in their range of high-end safety features.
When you buy a Tacoma truck, you'll have access to world-class and high-quality, safety offerings, including pedestrian detection, lane departure alert, forward collision alert, automatic high beams, cruise control, and many other amazing safety features. 
With security features such as parking sensors, rear cross-traffic alert, and blind-spot monitoring, you're sure that your rides will be smooth and safe under different conditions.
Additional and well-reserved safety features such as the rearview camera offer for smoother rides, ensuring you can drive in unfavorable conditions without worrying about your safety.
Tacomas Adopt to Different Customizations
Not yet convinced why are Tacomas are so expensive? Another reason these machines cost more compared to models and makes under the same category is the fact that they can be customized to the user's liking.
Whichever your preferences, you can add multiple accessories and features to your Tacoma truck to give it a punch in terms of performance and reliability. You can add those street cred accessories to give your truck cool looks with a modernized feel so you can rock the streets in style. 
The internet is full of cool videos and photos of Tacomas that have been customized giving them outstanding looks. The good news is, there is no limit on what and how you can customize your machine to match your unique needs and likings.
Tacomas Are Power Rich
Many of the Tacomas available today run on powerful and highly reliable power trains. It's incredible how Toyota makes the 3.5-liter V6 or 2.7-liter 4-cylinder engines the standard engine options in most Tacomas. 
The power rating of the 4-cylinder engine is enough to haul about 6800 pounds and tow up to 3500 pounds of loads. That's quite an incredible power range, not quite common with standard mid-size trucks from other truck manufacturers.
You can use Tacomas to tow your boats and trailers of different sizes and with different capabilities in different conditions. You can use these high-power machines to haul large and heavy equipment and plow snow. 
When you buy Tacoma trucks, you're getting yourself a high-value truck that will never disappoint in handling varied household and business hauling and towing projects.
Why Are Tacomas So Expensive – Conclusion
If you recently bought or helped a friend by a Tacoma truck, you know these off-road beasts aren't cheap. Why are Tacomas so expensive? Sure, they are not priced above the value they deliver, but when you try comparing the pricing to the price of trucks from other brands that fall within the same category, it will amaze you to realize that they are a bit costly.
The high price shouldn't make you shy off from making that bold step because you're getting value for the investment you make. Tacomas are durable, superior in performance, have more towing capacity, and stand out in looks and interior features.