Autolite Spark Plugs Reviews 2022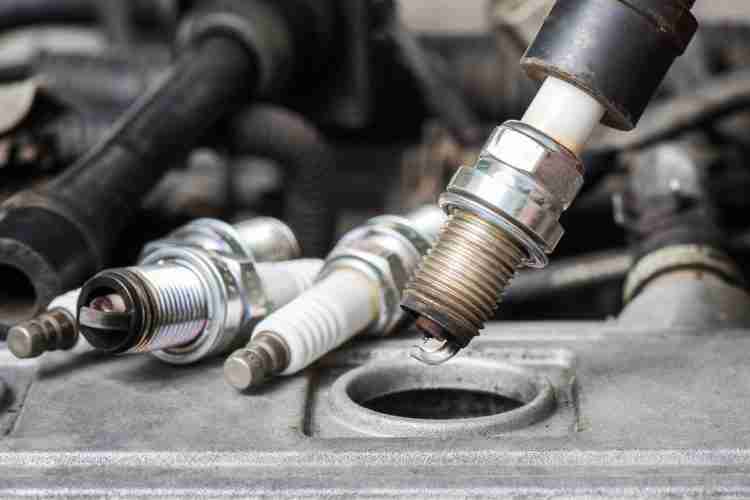 Autolite Spark Plugs Reviews
Every time your car turns on, you can thank a small device under your hood. The spark plug works with several other parts of your car's motor to get your vehicle running. What sets it apart is that it sets the process into motion. And so you'd never get anywhere without it.
Therefore, it's reasonable to assume that you'd want a quality spark plug for your car. And there's no better place to start looking than Autolite. The company is one of the biggest names in the auto parts industry, and for a good reason. Their engineers put a lot of thought and effort into each product, which is evident based on how efficiently each one works.
Over the years, the company has put out several spark plugs, each a bit different from the last. But each is suited to a different type of car and driver, so we're going to review three of their most popular ones: the copper, platinum, and iridium spark plugs.
The Brand
Before getting into Autolite spark plug reviews, though, it's important for you to get to know the company behind the product.
Founded in 1911, this American brand has spent decades establishing its reputation and respect among car part manufacturers. They've had more than enough time to try different techniques and technologies and today sit among the leaders of their industry.
The company sells wire sets and spark plugs and circulates them across the US, Canada, Mexico, and Australia. So if you live in any of these countries, it won't be difficult to get your hands on one of their goods.
Across the board, Autolite's platinum collection has gotten the most hype and attention, with users singing praises of whichever product they've used.
Copper Core Spark Plug
The Autolite copper core spark plugs are a decent option for anyone looking to purchase a spark plug.
They have good fuel economy, deliver quick starts, and have smooth acceleration. Their copper glass seal bonds insulator makes sure the product is completely leakproof. When combined with a gas-tight seal, users have absolutely no concerns regarding safety.
Another great feature users speak highly of is the one-piece terminal post. It adds strength to the spark plug and improves the length of its life. The resistor cuts back on electrode erosion and radio frequency interference.
Having copper core electrodes is another benefit. This feature protects the spark plug from all kinds of weather conditions.
Most of the issues highlighted by users have been with the delivery of the product and not the product itself. For instance, some said that the packing was bad and the plugs were loose in the bag, bumped into each other, and got damaged. Others said that they got the wrong product altogether.
Either way, they aren't highlighting an issue with the spark plug. You can avoid the problem by purchasing the spark plug at an auto parts store or from a website you trust.
The only valid criticism raised was that these plugs aren't very durable and need to be replaced every year or so. However, the plugs are super cheap, so this shouldn't be an issue. It will be a bit of a hassle having to redo the process annually, but as long as you're willing to spare a few minutes once every year, you should be good to go.
Platinum Spark Plug
The Platinum Autolite spark plug reviews we went through highlighted similar pros and cons – most users only sang praises. But to understand them, you need to be familiar with the context in which they were highlighted. So here's a brief overview of all the different features you get when purchasing this spark plug.
This spark plug comes with a platinum tip. There are a bunch of options in material, but many companies choose this one because it means users don't have to worry about erosions in the gaps.
When designing the product, Autolite's engineers made sure that they optimized their plug's performance. This means that it has excellent fuel economy and will improve your engine's functioning. So you can expect to have a very different riding experience when you start using these plugs.
Also, the center electrodes are necked down. So they don't require significant voltage to work. When the amount of voltage needed goes down, so does the cost of running your car. Moreover, being necked down means they can be cleaned easily and quickly.
The electrode on the side is made up of a nickel alloy. Metals are malleable by nature, but alloys don't have the same physical properties as the metals they are made up of. They tend to be stronger, less brittle, and bear more weight. As such, having an alloy in your spark plug makes it stronger.
As an electrode, the nickel alloy maintains a precise gap and keeps your car running smoothly. The core electrode, on the other hand, is made of copper. It works reasonably well irrespective of the conditions it is working under.
The last important feature you should know about is the 4-year warranty that comes with the plug. Such a long assurance means that the company trusts its product, which goes a long way. Having been the creators of this spark plug, they know exactly what went into and what can reasonably be expected from it.
Four years is a really long time. If the company is sure their product will last that long and you take care of your spark plug, it will stay in optimum condition for a considerable period.
However, there is one downside to getting this product. Some users have reported that the box doesn't have the correct gap size on it. If that isn't correct, your spark plug won't work effectively. Hence you may want to purchase a gapping tool and confirm if the size is correct before using the product.
Iridium Ultra Spark Plug
The last Autolite Spark Plug we're reviewing comes from their Iridium collection. It has an ultra 0.5 mm fine-wire iridium center wire tip design. This allows for optimal ignitability and maximum performance.
This plug also has really good fuel efficiency, which means you save on money. Also, it has excellent acceleration capabilities and focused ignitability because of the 0.5 mm center electrode.
Autolite estimates that you can use this product for more than 100,000 miles because of its platinum alloy pads. They limit gap erosion and keep your spark plug working at optimum performance. So unless you're a roadie and spend your life on the road, this spark plug will last you a really long time.
Other notable features include the high alumni multi-rib ceramic insulator and a nickel-plated shell. The latter is aesthetically pleasing, and the former prevents flashover. The tapered ground electrode brings more ignitability.
The biggest problem with these plugs is that they aren't gapped properly. It's the same problem as the platinum spark plug. But buy a gapping tool, and you'll be good to go.
Other Top Brands
The Autolite brand is by far one of the best you'll find for spark plugs. We highly recommend each of the three products highlighted above and believe you'll enjoy using them.
However, Autolite isn't the only brand in the game. They have a couple of other competitors who definitely have some great spark plugs as well. If you can't get your hands on an Autolite spark plug, look into them as a backup.
NGK
NGK is based in Japan and has a history going back to 1936. It is best known for its spark plugs and produces cutting tools, ceramics, and a range of other goods. Their most popular spark plug is the Iridium IX.
It lasts longer than Autolite's iridium option but doesn't have the same fuel efficiency.
Bosch
Bosch was founded in 1886 and has been producing electronics and making engineering feats ever since. It is based in Germany and has an extensive portfolio, selling everything from home appliances to vehicle parts.
If you want a platinum spark plug and can't find the Autolite one, look at the Bosch Platinum 6702.
ACDelco
ACDelco specializes in automotive parts and sells all sorts of air conditioners, components, and batteries for cars. In case you can't get your hands on the Autolite or the NGK iridium spark plugs, look into ACDelco 41-993. It is a decent option.
Wrap Up
Autolite's spark plugs have users singing praises everywhere you go. From Amazon review pages to car enthusiasts, no matter who you ask, they'll only say good things after using one of their spark plugs.
While there are some minor issues like gap size and durability with the copper option, they can be easily fixed.