The Best Wheel Clear Coat Guide 2022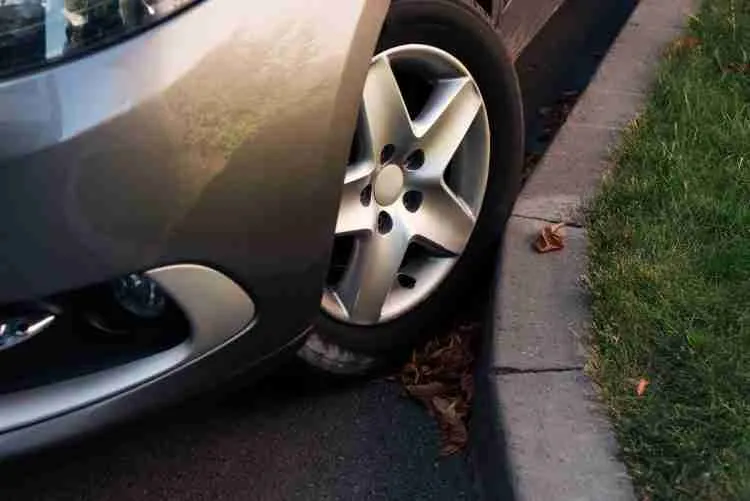 Wheel Clear Coat Guide
Coating your wheels is something that is frequently forgotten when it comes to updating your car's appearance. It is significantly less expensive and time-consuming than repairing your vehicle, and it may help set your vehicle apart from the multitude of similar brands and models on the highway.
Understanding the many types of wheel finishes and how the wheel surface is treated to match your style is an excellent place to start filtering down your options. Each finish has its own characteristics and varying levels of maintenance.
Clear coats for automobiles are comparable to colored paints. Most contain resins, fillers, fluids, binders, and chemicals. Applying a clear finish to your car wheel gives your car a nice look and provides protection too, so it's a win-win situation. Those who are inexperienced with this product may find it challenging to choose the proper one.
We'll use this guide to go over the various types of clear coats available for your automobile and its wheels.
Buyer's Guide
Before purchasing any good coat spray, the number one thing you should figure out is what type you want. Your specific automobile's paint requirements will determine the best varnish for your car and its wheels.
Types Of Clear Coat
Topcoat
When sprayed as the last coat of paint, the topcoat gives the car a glossy appearance over the colored body paint. These coats are easy to apply, dry quickly, and provide depth. A topcoat is quite handy and easy to use.
Turbo Clear Coat
It's exactly what it says on the tin: a super fast-drying clear coat. This material is perfect for crash repairs since it dries quickly. It can hide cuts, marks, and stains, but takes more buffing and waxing to get a bright and glossy appearance.
Glamor Coat
This is the most suitable option for your wheel, as it protects your automobile from dampness. This type of coat offers the best moisture-resistant option. Since it takes time to dry, you can apply more leveling to the vehicle's body. You can also speed up the drying procedure by warming up the coat. A glamor clear coat allows you to do extra smoothing for a more personalized touch.
Higher Solid Clear Coat
These solid coats produce a thicker layer over the paintwork and have a higher solid content in the composition. When using a higher solid coat, it takes time to evaporate and lays on thick. It's also usually more pricey.
Level Of Gloss
After you've decided the kind of clear finish you want to purchase, you should examine its gloss level. Almost every clear coat promises a powerful shine finish, but not all coats are designed equal. You'll want to search for a gloss-level number to see how shiny a product's coat is once it's been sprayed, evaporated, and buffed. The shine-level is scaled from zero to one hundred, with zero being the poorest gloss-level and one hundred representing the greatest.
If you want a more shiny and lustrous clear coat, look for items with a rating close to one hundred. A gloss-level of ninety or above is ideal for the projects that require a boost in sheen.
Ease Of Application
It's expensive to pay for a professional paint job, so the application process should be simple for the average user. Clear coats offer a lot of utilization techniques. The least demanding coats to apply come in spray cans. Some are aerosol sprays with nozzles that spray narrowly or widely, while others are made to be brushed on with a paintbrush or roller. For a significantly more straightforward application, use spray cans with controls for a more comfortable grip and a shower that operates 360 degrees.
Transparency
Clear coats are non-pigmented paints that do not modify or cover the existing paint on your automobile. However, some manufacturers mislead you by advertising their goods as clear coats, only for you to discover they aren't genuinely transparent and instead deepen the base paint color.
Make sure you pick a transparent, crystal-like coat for your vehicle's original paint by reading user reviews.
Drying And Setting Time
Transparent top coats take different amounts of time to dry, depending on the kind. It might take anything from a few minutes to a few days for the paint to properly dry and set. While some dry quickly, other products take longer to dry, and it is on you to determine if the product is the best option for your requirements.
If you want a top coat that will dry quickly in a matter of hours, go for fast-drying kinds like turbo and topcoat clear coatings. You'll be okay with a topcoat that evaporates and sets in a day or two if you don't mind waiting for a solid coat to set in.
Scratch-Resistance
High scratch-resistance should be a quality of an ideal clear topcoat spray. Scratches are difficult to prevent. Thus, your topcoat should at the very least have scratch-resistant features. Abrasion and flake-resistance are also important features to look for in a clear coat.
UV Protection
Finding a clear coat for your car that protects against UV radiation should be your top priority. This is due to several factors. With so many people concerned about chipping, scratches, and corrosion, it's easy to overlook precisely how harmful the sun can be to your paintwork. Even in regions where the weather is primarily gloomy, the light can ruin your paint. Prioritize sun protection.
5 Best Clear Coats For Wheels
Rust-Oleum Acrylic Clear Coat
[amazon box="B006ZLQKQG"]
Rust-Oleum Acrylic Clear Coat is a ready-to-use product that can be used on practically any automobile. It cures into a firm surface that prevents damage from loose gravel and environmental exposures since it contains an acrylic base. It also acts as a corrosion inhibitor. It's inexpensive, sprays well when diluted with Acetone, and has a rock-hard sheen when combined with a bit of catalyst/hardener.
USC SprayMax 2K Glamor
[amazon box="B0082LJMC6″]
If you're shopping for the ideal spray that can polish vehicles at a low cost, this acrylic paint is for you. Spray Max is perfect for tiny repairs and fast touch-ups on your car. The clear coat is a two-component aerosol that can be sprayed on nearly any base coat. This clear coat comes in an aerosol can and does not require the addition of an activator before use. The coat has a long-lasting, high-gloss finish. Spray Max clear coat cures to a high-shine finish and is resistant to weather and chemicals. It seals fresh and repaired paint jobs on vehicles and motorcycles in a high-quality, long-lasting manner.
VHT Clear Coat Wheel Paint
[amazon box="B01LW16LFE"]
Steel and aluminum wheels may be painted using this polyurethane wheel paint. It has a solid finish and is heat and chemical-resistant. The clear coat can resist temperatures of up to 900 degrees when adequately cured. It's part of a larger coating plan that incorporates primer and paint.
This clear coat resists oxidation as well as fading, flaking, and cracking of the wheels. In 30 minutes, this paint will be dry to the touch, and it will be entirely dry overnight. This product improves the appearance of wheels if they are correctly prepared. It's ideal for ATV rims as well as vehicle wheels.
POR-15 Top Coat Auto Spray Paint
[amazon box="B00XKTV8S6″]
POR, an excellent record for automobile applications, has one of the most remarkable effects from a topcoat spray. The POR-15 45718 Top Coat Gloss is true to its name, with a glossy finish that dries to a hard-as-nails polish. It will enhance the appearance of your vehicle while also protecting it from nicks and scratches.
It excels at the fundamentals of looking beautiful and drying quickly. When used for a long time, however, it begins to reveal certain flaws. It doesn't matter how hard you try, rust will eventually return, sometimes very fast. It also appears to offer uncertain UV protection since it is prone to fading. Another factor that should cause you to think twice is the price. It performs well enough to warrant a mid-range price, yet it is priced as a top-quality product. You can most likely do better.
Rust-Oleum Multi-Purpose Spray Paint
[amazon box="B01J3YYX8S"]
Dual-cover technology is used in the Painter's Touch 2X Ultra Cover paint to boost the performance and condition of the automobile's clear finish. It's regarded as the best long-lasting spray paint available today. When you apply this to the surface of your car's paint finish, you can expect long-lasting effects.
Its dual-cover technique provides the best possible concealment for any tiny scratches and dents on your car. It also conceals minor blemishes produced by bird droppings, acid rain, or hard water.
FAQs
How Many Clear Coats Should I Apply?
For the most significant effects, apply two to three coats. To avoid shrinking, which can cause cracks, use an initial light layer. After the initial coat, all subsequent coats should be moist. The amount of layers to put on the car's rim is usually specified by the manufacturer, so study your handbook as well.
Can I Buff In-Between The Coats?
Sanding between the coats is not ideal for your car wheel. It is not a good idea since it can make the skin a little thinner than it needs to be, and you can also risk sanding it down to the undercoat. This might cause scratches in the bottom paint, and you might need to respray it to conceal them.
Can I Apply A Clear Top Coat Over My Current Clear Coat?
If the current clear coat is in good shape, you can apply it over it. If the previous skin is spoiled or disfigured though, we recommend that you scrape it off first and try using the fresh clear coat from the bottom coat of your car.
Is It Okay If I Wax The Finishing Coat?
Multiple waxes can be used on automobiles with clear coats, but it's a good idea to double-check the manufacturer's recommendations. The main reason for this is that certain clear coats generate a thin layer that can be easily rubbed off if you rub in the wax too aggressively or use a rough material to apply it.
Why Isn't My Clear Coat Shiny?
A clear coat needs some time because it may not be cured yet. Improper preparation work, purchasing low-quality clear coats (with a poor gloss-level), and using coats with deficient thickness may be the reason behind why your finishes don't turn out shiny.
What Causes The Peeling Of The Clear Coat?
If you haven't narrowed it down to a manufacturing flaw or a moderate brand, you may have waited far too long between the base and topcoat application. In such instances, your base coat may be too dry and won't adhere to the topcoat properly. Additionally, small stones, gravel, and debris that were thrown at your car while driving may damage the top layer, causing it to peel.
What Is The Durability Of A 2K Clear Coat?
The first drying time for a 2K clear coat is generally 30-60 minutes (to the touch). Thorough drying, on the other hand, takes longer; it might take up to 24 hours. Check your user handbook for the optimum drying recommendations for your 2K clear coat.
Can You Apply An Automotive Clear Coat Using A Brush?
You can apply a clear coat to your automobile using a brush, but the results will not be as good as with a sprayer. Compared to painting with a paintbrush, applying the clear coat using a spray can be considerably quicker and easier.
How Is 2K Paint Better Than 1K Paint?
The 2K paint lasts longer than the 1K paint. That is why it is ideal for areas susceptible to dents and general damage. This indicates that it will resist regular use and provide maximum weather protection for your car.
How Long Should I Wait Between Clear Coats?
Depending on the type of formulation used, it may take anywhere from 15 to 30 minutes. Formulas that are applied using a spray gun dry faster than those that are involved with a brush. On the label of most clear coats, you'll find guidelines for how long you should wait between coats.
Can You Apply A Clear Coat To Headlights?
Yes, you certainly can. But first, make sure the headlights are dust-free, the plastic is scuffed, and any scratches are polished. It's also a good idea to use urethane-based clear coats since they adhere better to plastic.
Final Thoughts
We hope our recommendations and buyer's guide are helpful to you. Always remember, a clear coat is necessary not just for preserving your car's lustrous appearance, but also for protecting the other paint coats. Since it is the layer that bears the pressure of most car paint faults, it must be well cared for. The Rust-Oleum Acrylic Clear Coat takes the top ranking spot because it protects against rust while making your paintwork seem slicker and more beautiful.