Can I drive a Car without Plates?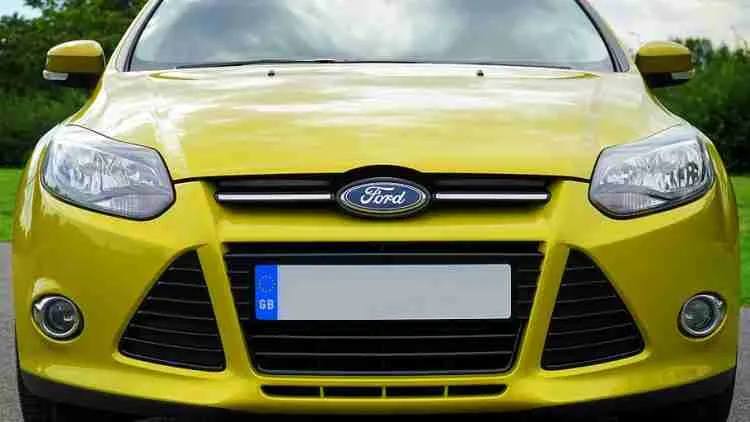 Can I drive a Car without Plates?
Congratulations on buying a new car. Now that you have it and you're excited to use it, can you drive it without the plates? Here's what you need to know.
The very first thing to know is that it depends upon the area you live in. The legal formalities, such as the registration process and rules, usually vary from country to country and state to state.
If you're wondering if you can drive a car you just bought without the plates, then consider using the information presented in this article to help you figure it out.
Can I Drive A Car I Just Bought Without Plates?
Many states allow you to drive the car that you just bought for up to three days if you have proof of an assigned title and insurance. However, it might not be legal in other places. So, you'll need to contact the DMV (Department of Motor Vehicles) for the registration process.
You can also apply for temporary plates to get a legal permit in some places. This will allow you to drive your car legally until the official plates arrive.
It's important to note that some countries have put strict rules in place. In such countries, driving a car without completing the legal registration process is a serious crime. As per such rules, public roads aren't meant to be driven.
So, the answer to the aforementioned question is neither yes or no. It depends upon the rules and laws of your country or state. Therefore, it's important to understand the traffic laws of your state or country thoroughly to avoid penalties.
Will A Temporary Certificate Work For Me?
In some countries, the government allows drivers to get a temporary certificate to drive a car immediately after purchasing it. If your country has the same rules, then all you need to do is apply for the temporary permit and start driving your car when it arrives.
A temporary certificate, on the other hand, is of no use in countries where you're not allowed to drive a car without plates. Both you and the seller of the car will be found guilty and can be fined according to the laws in such countries.
How To Apply For Temporary Plates
You can follow the steps mentioned below to apply for temporary license plates after buying a car.
Contact or visit your auto insurance provider to inform them about your new car.

Go to the DMV in your area with all the required documents.

Register your car, apply for the temporary license plates, and pay all the applicable fees.

You'll be provided with a temporary tag that you'll need to display on your car prominently.
We recommend you contact the DMV of your area about the requirements. This will allow you to have a list of all the important documents that you'll need while buying a car from a private seller.
How To Avoid Illegality
The best way to avoid illegality is to take full possession of the car only when the registration process is completed. It's better to wait and complete the registration process than to drive the vehicle and be at risk of committing a crime.
However, that's not the case for those drivers who can apply for a temporary certificate. This is the best practice you should follow to ensure that you don't commit any crime knowingly or unknowingly.
Requirements To Apply For License Plate Registration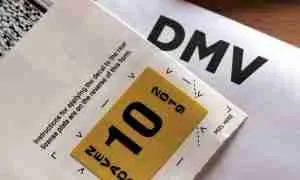 Again, the requirements to apply for your vehicle's license plates vary from place to place. The following are the most common ones that you'll need in order to apply:
Bill of sale

Driver's license

Proof of insurance

Title of the car

Report of vehicle inspection or emission test

Stipulated registration fee

Tax information
What About A Used Car Without Plates?
If you buy a used car from a licensed car dealer, then you'll also get all the necessary documents required to apply for the transfer of the existing license plates or registration of the new ones.
It's also possible to apply for the transfer of your old car plates to the one that you just bought. Usually, this process costs you less money than getting new license plates.
It's critical to keep in mind that you should transfer the license plates that are registered under your name only. This is because in some areas it's a crime to drive a vehicle with plates registered under someone else's name.
In addition, you'll need to visit the Department of Motor Vehicles to register your car if you bought it from a private seller. You'll need to apply for new license plates by completing the title transfer.
In some places, you might be provided with a temporary permit or plates. They'll allow you to drive the car that you just bought. But if the rules of your area are different, then you'll need to wait until the official plates arrive.
You can also contact a towing company, or use a trailer if you have one, to tow your unregistered vehicle. This is a legal way to move your car from place to place. It's also possible to use any registered vehicle for the same purpose.
Final Words
The first step is to understand the rules of your area and register your newly bought car. You can drive an unregistered vehicle for a certain number of days in some states. In others, you'll only have the leverage to drive from the point of sale to your home or to the Department of Motor Vehicles.
Consider contacting your local DMV to make sure you can obtain a temporary tag or permit to drive after the grace days. Meanwhile, don't forget to acquire the report of vehicle inspection or emission test if required in your state before applying for registration.
It's better to be safe than sorry. So, avoid driving your car if you don't have the license plates after your permit has expired and you've exceeded the registration period.