How Much Does It Cost To Reupholster A Car?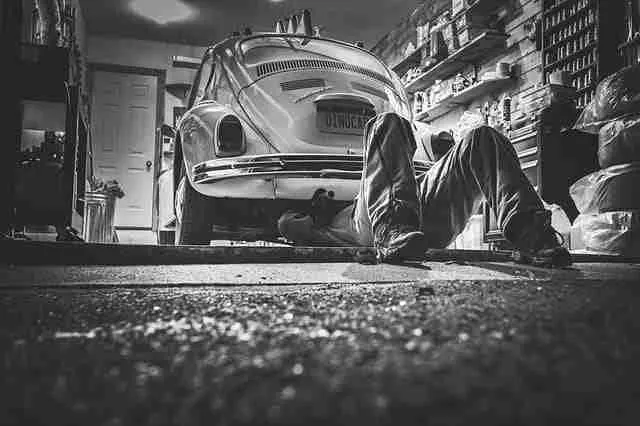 Automotive reupholstering is a restoration process done to improve the ergonomics and appearance of a car's interior. If you like others, you're wondering how much does it cost to reupholster a car, here is how.
Reupholstering is achieved through the upgrade or replacement of the worn-out car upholstery. 
Technically, reupholstering entails changing or replacing the carpets, door panels, headliners, or seats.
Specialists can reupholster some parts of your car interior or the entire interior. It all depends on your budget and the kind of results you want to achieve. 
What Is Car Reupholstering All About?
The process of reupholstering a car involves sourcing for the needing upholstery fabrics, coming up with an upholstery design or pattern, and then upgrading the interior as per the customer's needs. 
During the reupholstering procedure, the specialist has to remove the existing worn out upholstery, create the desired pattern or template, add the batting and foam, and then spring repair the upholstery.
It's quite costly and labor-intensive to reupholster worn out car upholstery. If you want to achieve quality results and keep the costs low, you've to get an expert car reupholstering technician.
When Should You Reupholster Your Car?
You don't need to wait until your car seats wear out to reupholster them. You can always reupholster your car to enhance its interior and improve its aesthetics anytime you want.
That's only if you have the finances as reupholstering can prove costly.
The reupholstering specialist will check your car interior and seats to determine how much work is needed so they can tell you whether to do a partial or full update.  
In fewer words, it's up to you to decide when and how often to reupholster your car.
How Much Does It Cost to Reupholster a Car?
There is no specific answer to this question. That's because the cost of reupholstering a car differs from one vehicle to the other, mechanic to the other, type of upholstery material, and the amount of work to be done. 
But if you want a clear and accurate answer to this question, you should consider talking with an expert to offer specially toiled quotes.
Before you contact a car reupholstering service provider,  you should keep certain things in mind. 
Of course, by the end of the day, you will know how much does it cost to reupholster a car, but it will take time. Some of the things to do are: providing details of your car model, make and year of manufacturing. 
You will as well need to provide details of the level of damage on your car seats, dashboard, headliners, carpets, side panels, or any other part you want to be reupholstered.
The best car interior refurbishment and repair specialists will always have a team ready to complete the reupholster work within the same day. 
However, it is wise you reach out to your car reupholstering provider to book in advance. 
This is to avoid instances when you will have to leave your vehicle because the repairman had to send samples of the damaged leather seats to the coloring laboratory so they can get a perfect match.
What Are The Actual Costs of Getting a Car Reupholstered?
So far, we are yet to give an accurate answer to the question. Based on researches and comparisons, this is everything to know about how much does it cost to reupholster a car.
The cost of reupholstering car seats can be as low as $150 to as high as $650. That will depend on the upholstery material used as well as the reupholstering expert. 
If you are just replacing the bottom part of the car seat, you will spend anything from $150 to $350. When reupholstering the whole seat, you will pay anything from $450 to $600.   
Again, if you own a high-value or luxury car, you will spend more since these cars use higher value materials. 
Classic high-end cars use superior quality floor mats, seat covers, bolsters, and cushions, and so they cost more to reupholster.
If you are considering reupholstering your headliners, you should budget for anything from $175 to $450. The cost will depend chiefly on the car size and type. 
Small four-door Sedans cost cheaper than minivans since they take less time to reupholster. Those considering getting the entire car reupholstered should set ready about $400 to $2500. 
As for anyone who wants to reupholster the bolsters, they should budget for around $175 to $300. The amount may be lower if you decide to reupholster all the bolsters at once.
If your car carpet is worn out and you want it replaced with a factory-made or second-hand option, you should budget for anything from $700 to $2500.
That makes carpet reupholstering the most costly way to give your car interior a fresh look. 
And if you are thinking of replacing your car's floor console, you should budget for any amount from $300 to $500.
How Much Does It Cost to Reupholster a Car? Keeping the Costs Low
Not every car reupholstering project will need a budget of more than $150. Some projects, such as dyeing the scuffs and scratches can cost anything from $30 t0 $70.
If you're to keep your budget low while reupholstering your car, you have to budget for everything. 
Ensure you factor in the cost of everything you will need to be done in your car interior before you request a quote from your preferred mechanic.
You may have to buy the seat reupholstering materials by yourself. When you order your car seat covers, cushions, and bolsters online, you're likely to spend less compared to buying in brick-and-mortar stores.
Conclusion
Now that you know the estimated cost of reupholstering a car, it's time you give your vehicle that classic and stylish look by upgrading the seats, bolters, headliners, dashboard, carpet, and side panels. 
You don't need to worry about the costs as you can compare different providers to get one with the best rates.
Also, you have got the option of upgrading each of the car interior parts one from the other. That way, you won't feel the pinch of paying thousands of dollars to get a full upgrade. 
The cost of getting a car upholstery depends on the service provider and the materials used, so you need to settle for the best provider who offers the best rates.