Tesla Model 3 vs Model Y: The Most Basic Difference? New 2022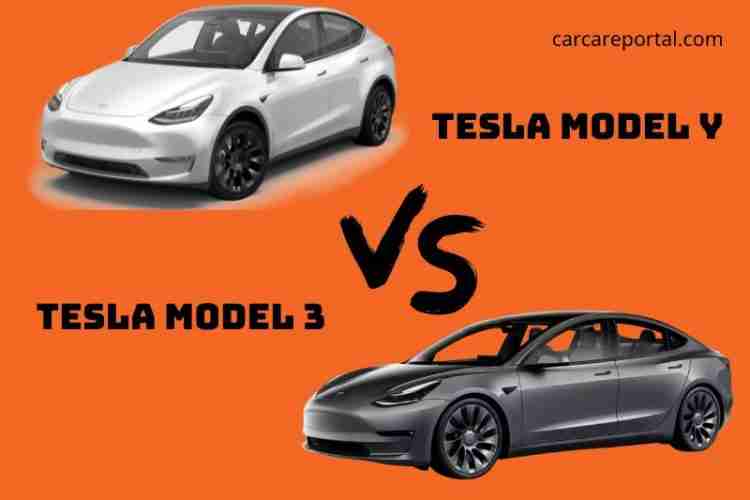 The Tesla Model 3 vs Model Y are two of the most popular electric cars on the market. Both cars have their pros and cons, but which one is the better car? The answer may surprise you.
Model 3 Overview
The first vehicle in our comparison is a game changer. When you lease a Tesla Model 3, you'll have access to next-generation electric power and range at a stunning (pun intended) price. The Model 3 has a starting MSRP of $46,990 and comes in a stylish sedan body type.
It arose as a method to get the advantages of a higher-end Tesla car (such as the Model S) at a lower cost. Despite its low price point, the Model 3 is the market leader in the midsize electric vehicle sector.
Model Y Overview
Our Tesla Model Y leasing packages provide a more extensive take on the formula that the Model 3 established. It has many similarities with the Model 3 but in a more practical SUV style. It has advantages, but the Model Y illustrates what an electric SUV can and should be.
Because the base-level trim was removed for 2022, the Model Y starts at $62,990 MSRP1. When you compare its current trim levels to the same Model 3 trims, you'll see that the beginning pricing isn't all that different.
Tesla Model 3 vs Model Y
1. Specs
Tesla Model 3:
Range: 358 miles
Charging: 250kW
Top Speed: 162 mph
0-60mph: 3.1 seconds
Extra features: Autopilot, Sentry mode, App control, wireless charger, tinted glass roof
Tesla Model Y
Range: 330 miles
Charging: 250kW
Top Speed: 155mph
0-60mph: 3.5 seconds
Extra features: Autopilot, Sentry mode, App control, wireless charger, flat-folding seats, tinted glass roof
2. Price
Despite the price increases, the Tesla Model 3 remains the most affordable vehicle in Tesla's lineup. The single-motor Cybertruck seemed to have hijacked its status, but with news that the electric truck would be more costly than first promised, the title of "cheapest Tesla" reverts to the RWD Model 3.
With the most recent price increase, the RWD Tesla Model 3 begins at $46,990. That is the entry-level model, which is rather basic compared to the rest of the Tesla lineup. A high-speed Performance model begins at $62,990, and although a Long Range model was formerly available for $57,990, orders have been halted until 2023.
The Model Y is more costly since no standard model is available in the United States. However, there have been murmurs of a standard model coming out of Giga Texas for roughly $60,000. However, nothing has been verified.
For the time being, Tesla will only offer the Long Range variant, which will cost $65,990. The Performance variant is priced at $69,990.
So, if you want a Tesla but want to spend the least money, opt for the Model 3. The RWD Model 3 is $19,000 less expensive than the cheapest Model Y, while the Long Range Model is $8,000 less expensive. That one has the additional benefit of providing a substantially longer range.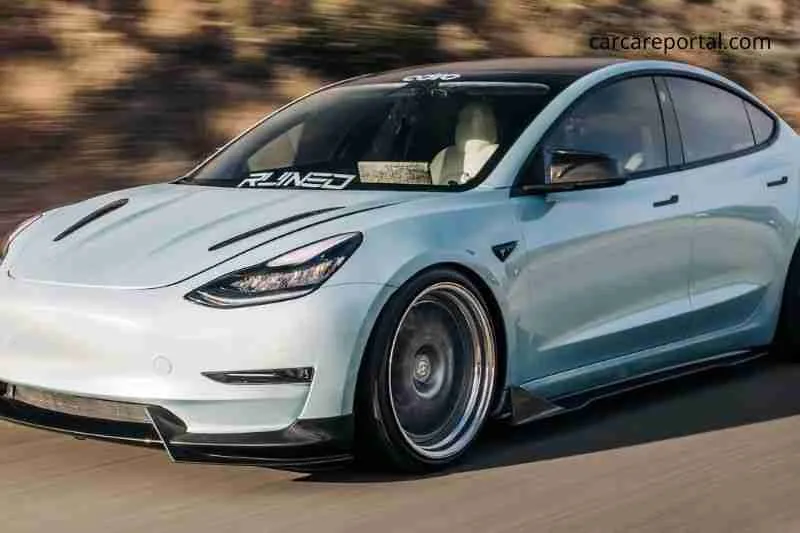 3. Design and interior
The Model 3 is a sedan, while the Model Y is a hatchback SUV. Naturally, this results in changes in the overall appearance of the automobile and what you receive on the inside.
Because the Model 3 is a sedan, it has a sleeker and sportier look than the Model Y. It sits lower to the ground and has a flatter hood. However, such a design has several limitations, including just 15 cubic feet of rear trunk room.
Because of the substantially bigger SUV shape, the Model Y has 36 cubic feet. It's two inches longer, two inches wider, and seven inches higher than the Model 3. While a Model 3 can fit five passengers, the Model Y's wider size means they'll be much more comfortable on extended rides.
The Model Y also has the option of a third row, which means it can seat seven people. The Model Y also features an optional tow hitch, which the Model 3 does not, for an additional $1,000.
The remainder of the design doesn't distinguish the two EVs much. You'll receive the same glass roof, 15-inch touchscreen control panel, wireless charging, cup holders, power-adjustable seats, and a vegan-friendly "softer than leather" interior.
Previously, the Model Y had amenities like heated back seats and a steering wheel, but Tesla subsequently modified the Model 3 to accommodate both. I was making the gap between the two vehicles even less.
4. Power
The Tesla Model 3's power varies entirely on the version of the vehicle you select. They have two engines. However, the Standard Plus only has rear-wheel drive. Long Range and performance variants have all-wheel drive, providing extra power.
So the RWD Model 3 will accelerate from 0 to 60 mph in 5.8 seconds and reach a peak speed of 140 mph. Long Range and Performance reach 60 mph in 4.2 and 3.1 seconds, respectively, with peak speeds of 145 and 162 mph.
In this regard, the Model Y falls short. While all variants feature all-wheel drive and outperform the basic Model 3, their acceleration and peak speed is inferior. The long range does it in 4.8 seconds, while Performance does it in 3.5 seconds. Both variants have max speeds of 135mph and 155mph, respectively.
The Model Y is just a fraction of a second slower than the Model 3, and you're unlikely to reach its peak speed on public roads. However, for individuals who are fascinated with the most significant numbers or who wish to participate in drag racing, the Model 3 offers an advantage.
5. Battery and range
Again, the range you may anticipate entirely depends on the automobile you choose. And there is a clear association between larger batteries and increased vehicle longevity.
If you buy an RWD Model 3, you can expect the battery to last 272 miles. The 2021 Long Range and Performance variants have a bigger battery and a range of 358 and 315 miles, respectively. That distinction is significant because it necessitates a choice between range and driving strength.
The Tesla Model Y's Long Range model has a range of 330 miles, while the Performance model has a range of 303 miles. The shorter range will be due to the smaller battery and the more significant design of the Model Y. That's the price you have to pay to have more space (and people) inside your automobile.
Tesla claims that the Model 3 can recoup 175 miles of range in 15 minutes, but the Model Y can only acquire 162 miles in the same period. Even though all variations of the automobiles can now make use of Tesla's V3 250kW Supercharging network,
So, the Model 3 is the vehicle to choose if you want maximum range while minimizing recharge time.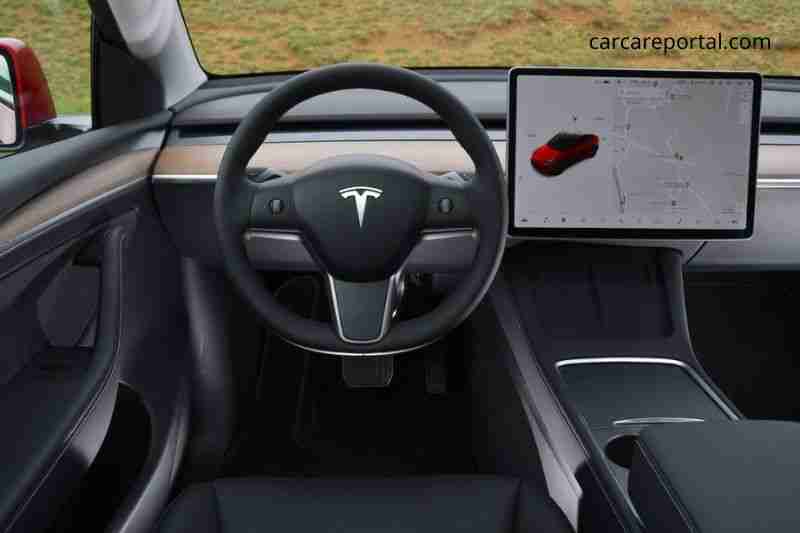 6. Autopilot and another tech
Both vehicles include the typical Tesla suite of unique features. Basic Autopilot features basic autonomous steering, accelerating and braking, lane assist, collision alerts, and blind-spot warnings.
The "Full Self-Driving Package" is also available for automobiles, either as a one-time purchase of $12,000 or as a monthly subscription service for $199. Tesla's Full Self Driving Computer 3.0 was standard on the Model 3 and Model Y. So it would help if you didn't have to spend an extra $1,000 to update your computer, as some owners of earlier Model S and Model Xs have.
It's worth noting that this isn't fully autonomous driving at Level 5. Instead, this allows you to traverse highways, change lanes, park automatically, summon help, and recognize lights and stop signs.
Both vehicles also have a sentry mode that watches the surrounding area when the vehicle is abandoned, a glass roof protected from UV and infrared light, over-the-air upgrades, and mobile app compatibility. They share a 15-inch touchscreen control panel, a wireless charging pad, and "sophisticated temperature management" inside.
That final one is Tesla's sophisticated HVAC management system, which allows you to adjust where air flows by moving simulated airflow over a touchscreen – as shown below.
On the other hand, the Model Y receives a heated steering wheel, flat-fold back seats, LED fog lights, and a "luxury" audio system with 14 speakers, two amps, and one subwoofer.
Tesla's premium connection package, which includes live traffic visualizations, satellite-view maps, film and music streaming, a 'Karaoke' mode, and an internet browser, is included with all vehicle models. The RWD Model 3 gets 30 days free access, while the other variants receive a year. After your trial period ends, it will cost $10 per month, or $90 per year, to keep access – regardless of which vehicle you own.
7. Outlook
Which Tesla you choose entirely depends on what you want from your vehicle. If you look at the stats, the Model 3 comfortably wins in terms of range and Performance. However, you must give up internal space as a consequence.
The Model Y isn't far behind in terms of range and power, but the advantage of having one is that you can put many more things inside. Even with the rear seats folded down, the Model 3's trunk can still accommodate a lot, but you should be aware of its limits before trying to stuff it with Ikea furniture.
The Model Y has a few more features. While you may not be interested in a heated steering wheel, it is a feature that will come in handy on those chilly winter days. You'll never want to give them up once you've had them.
However, both vehicles are pretty similar. The price difference between comparable models isn't significant, and both will seem pretty similar to the untrained eye. When it comes down to it, it all comes down to what you need from your vehicle.
The Model Y will appeal to families and anybody who can benefit from the size of an SUV. If you want a Tesla on the cheap, or if you want to optimize your car's range or power, the Model 3 is for you. There is no incorrect option, and regardless of your pick, you will have a somewhat comparable Tesla experience.
8. Cargo
The Model 3 has 15 cubic feet of trunk space, while the Model Y has 68 cubic feet of total cargo space, according to owner's manuals for both EVs. Tesla hasn't revealed the cargo capacity behind the Model Y's front seats (more than 15 cubic feet).
There's no official rating for max volume in a sedan with the seats folding, so I took a Model Y to the warehouse of a buddy who owns a Model 3 to assist him in moving some stuff. The Model 3 can typically accommodate 24 27x11x6-inch crates with the rear seats folded down. Each box has a volume of around one cubic foot.
We spent approximately 15 minutes putting as many boxes as possible into the Model Y with the rear seats folded down, then another few minutes making sure the hatch closed correctly.
The extremely darkly tinted back windshield was challenging to look through and made judging where the box was blocking the hatch from shutting difficult.
We were eventually able to fit 29 boxes in. Proven! The Model Y has a larger trunk than the Model 3. However, the Model 3 with rear seats offers almost identical cargo capacity, which is not as awful as the statistics in the owner's manuals imply.
Putting items into the Model Y is more straightforward than it is with Model 3. This is due to the oversized doors, higher height, and hatchback configuration. (Please remember that we did not place boxes in either vehicle's secret trunk compartment.) We set aside space for personal items. The Model Y's trunk was noticeably more profound than the Model 3.)
9. Driving
The Model 3 and Model Y have extremely comparable on-road Performance. The additional 344 pounds from the more significant Model Y is only visible while driving on winding roads. Even so, the most visible change is the higher SUV sitting position, which allows the driver to feel lean and swing significantly more.
Tesla seems to have intended to calibrate the Model Y to drive as elegantly as the Model 3, like a car rather than an SUV. The acceleration of the two cars is likewise very similar. Because they share the same engine, you get the same immediate Tesla experience in everyday driving.
10. Infotainment and Technology
Everything revolves around the enormous 15-inch touchscreen display inside the 2022 Model 3 and 2022 Model Y. It will be used for everything. It replaces the usual instrument panel and numerous secondary controls; you will use it to adjust the side mirrors and switch on the wipers, among other things.
Of course, it's also your infotainment center. Its sleek navigation technology predicts your vehicle's level of charge during a journey using several metrics and streamlines the process of identifying charging places.
Although Tesla's natural language voice-recognition technology is fantastic, the absence of smartphone mirroring through Android Auto and Apple CarPlay may turn you off. Instead, Tesla includes pre-installed programs like Netflix, Hulu, YouTube, Twitch, music-streaming apps and an internet browser. While parked, you may also enter a game mode.
The infotainment interface receives regular OTA updates from the business. A primary wireless charging station is big enough to charge two phones simultaneously.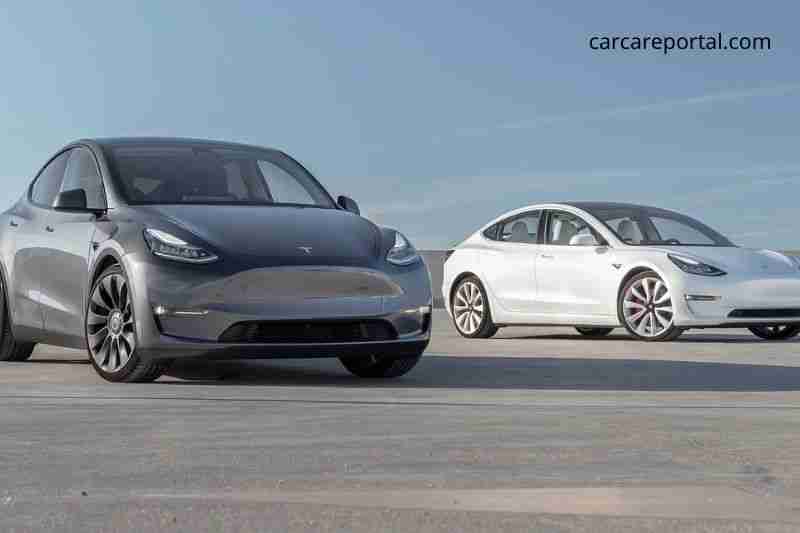 Tesla Model Y vs Model 3. Which is better?
We suggest the Tesla Model 3 unless you need the Model Y's optional third-row seat, greater luggage capacity, or increased utility with a bigger rear load area. It is a superior car at a lower price.
And, if you fold the rear seats, the Model 3 can contain an estimated 43 cubic feet of your belongings if you also utilize the frunk.
FAQs
1. What are the primary distinctions between the Tesla Model 3 and the Model Y?
One significant distinction between the Model Y and Model 3 is the cargo room, while many others center around the Model 3 being a sedan and the Model Y being an SUV. Another distinction is the size of the battery. The Model Y has a battery capacity of 75 kWh, while the Model 3 has a battery capacity ranging from 50 kWh to 82 kWh. The Model Y Performance can go from 0 to 60 mph in around 3.5 seconds, while the Model 3 Performance can do the same in about 3.1 seconds.
The Model Y can seat up to seven people with optional third-row seats, whereas the Model 3 can only seat five. Another notable distinction between Tesla Model 3 and Model Y EVs is that the Model 3 has a cheaper starting pricing across comparable trims.
2. How large is the Tesla Model Y compared to the Model 3?
Tesla Model 3 vs. Model Y dimensions reveal that the Model Y is 2.2 inches longer, 2.8 inches wider, and 7.2 inches higher than the Model 3. The Model Y has a cargo volume of 22.9 cubic feet, whereas the Tesla Model 3 has a freight volume of 76 cubic feet.
3. What is the difference in price between the Tesla Model Y and the Model 3?
Because the Model 3's basic trim level has been discontinued, the 2022 Tesla Model Y is more costly. The beginning pricing is similar when comparing Tesla Model 3 and Model Y trim levels, such as the Long Range trim. The Model Y is a bigger SUV with a more spacious cabin and additional standard equipment, such as a motorized liftgate that explains the increased price.
4. Is the Tesla Model 3 or Model Y better?
"Better" is determined by your goals and requirements. Consider if a slightly quicker sedan or a more roomy SUV will match your lifestyle better when picking between the Tesla Model 3 and Model Y. If you want to experience them both in person before deciding which is "better," call Autoflex Leasing to schedule a test drive.
5. Should I get a Tesla Model 3 or a Model Y on the lease?
When deciding whether to lease a Model 3 or Model Y, the first step is determining whether a low-slung sedan or a roomy SUV would best meet your daily driving requirements. Both are fast cars with unique cutting-edge innovation and ultra-competitive ranges in their respective EV sectors; you can't go wrong with either the Model Y or Model 3.
Read also: