Who Owns Subaru—Everything You Should Know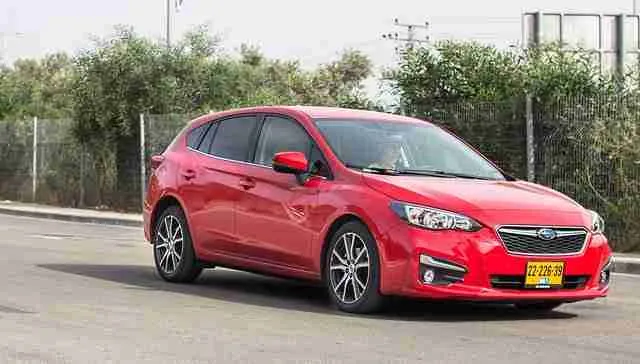 Even with the information available at our disposal, many people don't still know who owns Subaru. Formerly known as Fuji Heavy Industries, LTD, Subaru Corporation is a Japanese-based car manufacturing industry with over 50 years of solid industry reputation. 
Its core specialty is in manufacturing aerospace and terrestrial transportation machines alongside branded Subaru vehicles. 
Though made in Japan, Subaru automobiles have become the most preferred luxury vehicles within the North American auto market, that's why it's so expensive.
Known widely for producing high-end luxury vehicles that run on the boxer engine with power ratings of more than 1500cc, Subaru cars offer the smoothest of rides under all topographies. 
Who Owns Subaru – History of Subaru's Ownership
Subaru Corporation owns and operates Subaru operations. However, Toyota has most shares in Subaru's ownership. Most of the Toyota or Subaru vehicles manufactured after Toyota bought shares into Subaru ownership are almost the same. Most of the features and designs in Toyota and Subaru cars such as Subaru BRZ, Toyota GT86, and Scion FR-S are the same.
The Automobile Manufacturing Companies Subaru Has Worked with Since Inception
Subaru began its auto manufacturing branch in 1953 and has been around since then. It has worked with a range of well-known world auto manufacturing companies since then, and here is a list of all of them.
Working with Nissan
Nissan was the first auto manufacturer to partner with Subaru in 1968. They staked 20.4% of Subaru's total value. The motive was to improve the effectiveness and competitiveness of products from the two auto manufacturers. 
Nissan was to use Subaru's auto manufacturing superiority to create high-end buses, while Subaru was to use auto parts from Nissan to improve its product competitiveness. Even today, Subaru still uses the auto parts from Nissan.
Working with General Motors
After Nissan was sold to Renault in 1999, they sold their Subaru shares to General Motors. The relationship between Subaru and General Motors pioneered the production of Tribeca and Baja. The affiliation also led to the production of the Chevrolet Borrego in 2002, which was both a crossover coupe and a truck.
Who Owns Subaru – Toyota, and Subaru
In 2005, General Motors sold more than 40% of its stock to Toyota Motors, which totaled their stake to 8.7%. Toyota has been Subaru's close partner since then. Between 2005 and 2020, Subaru has partnered with other auto manufacturers such as Camrys. In 2008, Toyota doubled its shares to around 16.5%, a move that saw the creation of the Toyota 86, also known as Subaru BRZ.
Currently, Toyota has a total stake of around 20% after they staked over 700 million dollars last year to strengthen the collaboration.
The Modern-Day Subaru
The Subaru-Toyota partnership has driven the company's success story towards greater heights. In 2000, the collaboration saw the production of the EZ30 six-cylinder compact engine. The engine has been in use since then, thanks to its lower center of gravity and great rotational balance.
By 2014, the collaboration had pioneered the production rate to more than 20 million units. In the same year, they also transferred Subaru Corporation's headquarters to the Tokyo-based Ebisu Subaru Building. By the end of 2015, the 44th year since they started creating 4-wheel-drive vehicles, Subaru had successfully produced more than 15 million 4WD cars.
The recent world news portrayed Toyota in the limelight after they demonstrated their interest in buying more Subaru shares. 
In the deal that gives Subaru more rights to use hybrid production technologies by Toyota and enables both companies to create more high-end 4WD car models, Toyota has staked more money to make that realizable. Toyota will increase its shares from its current 16.83% to about 20%.
The more ownership shares will make Toyota an affiliated Subaru Corporation's company. The association will see the creation of battery-electric cars. That's because the two automakers will combine their efforts towards creating the most advanced products. 
Combining Subaru's superiority in AWD and Toyota's electrification tech will see the production of the world's classiest and most reliable electric cars.
The first product in their line of products is the next generation, 86.BRZ, which will be not only advanced but also superior.  Based on the available news, plans are underway to change from using the Impreza platform to Toyota's TNGA architecture on their latest sports cars. While there are no prototypes yet, we expect the Subaru BRZ and Toyota 86 to be more advanced with the smartest of tech features.
What the Stronger Ties Mean to Consumers and Automotive Industry
The strengthened ties between Toyota and Subaru will likely bring out innovations and creations. For instance, Subaru just announced a plug-in hybrid 2018 model that will be released in 2021. The model is designed to meet the strict global emission regulations alongside packing high-end tech features. Subaru has confirmed that their collaboration with Toyota will see them create a fuel-efficiency vehicle that doesn't produce extreme levels of toxic emissions.
 The alliance will also ease Subaru's ability to produce technologically-equipped 4WD cars that are environmentally friendly. Since Toyota are pioneers in the creation of technologically advanced auto parts, the alliance will enable Subaru to achieve their dream of creating customer-oriented cars that are capable of offering smooth rides while providing the technological juice everyone wants to sieve.
The ties will also see the creation of Toyota-Subaru-branded cars in the coming years. So, the collaboration between the companies will see the production of next-generation vehicles that meet all the qualities of eco-friendliness and technological advancement.
Who Owns Subaru – Conclusion
It's just astonishing how most hardcore Subaru lovers follow the brand without knowing who owns it. If you try asking around, you'll be shocked to discover that even the diehard Subaru lovers don't know who truly owns it.
Just have a look at the article above to know how Subaru ownership has been shared since the brand was launched over 50 years ago. Just like many others, you will be surprised to know that Toyota has massive shares in Subaru ownership. Don't be surprised after realizing that Subaru still uses parts from Nissan to manufacture its sport and luxury cars, alike.