Top 15 Best Cars For Snow: Which Should You Choose: AWD or 4WD?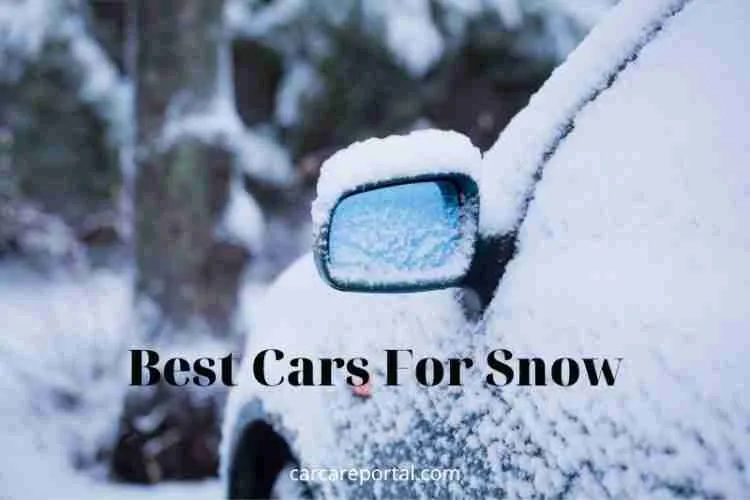 When it comes to winter weather, some cars are better equipped to handle snow and ice than others. Front-wheel drive vehicles typically have an advantage over rear-wheel drive cars, but there are a few other things to consider when choosing the best cars for snow conditions.
Which is Better, AWD or 4WD?
Any examination of the most incredible snow vehicles must start with the drivetrain. When driving in snowy or icy conditions, front-wheel-drive (FWD) and rear-wheel-drive (RWD) systems have advantages and disadvantages. However, we will ignore such two-wheel-drive (2WD) drivetrains.
With any 2WD system, an unskilled snow driver is just as likely to get into danger. The topic then shifts to all-wheel drive (AWD) vs. 4-wheel drive (AWD) (4WD).
1. What is AWD?
Many people mix the phrases AWD and 4WD. These are not, however, the same systems. The all-wheel drive operates with little or no driver intervention. Most AWD cars are FWD (Honda CR-V) or RWD (Dodge Charger).
On dry pavement, the engine directs full power to a single axle. Power (or torque) is transmitted to the front wheels in front-wheel-drive vehicles. Power is transmitted to the back wheels in rear-wheel-drive vehicles.
Part-Time AWD
The most popular form of AWD system automatically distributes a part of the engine torque to the second axle and its two wheels when one or both main driving wheels slide. This technology is often called "on-demand" or "part-time" all-wheel drive.
If it's an on-demand system, it's programmed to run in two-wheel drive most of the time to save gasoline. This system is the most fuel-efficient option. On-demand all-wheel drive may reduce fuel consumption by as much as 1-2 mpg.
Full-Time AWD
Some systems, known as full-time all-wheel drive, will always transfer torque to all four wheels. These, too, automatically modify torque as required, although they are often less fuel-efficient than on-demand systems. In the majority of its cars, Subaru employs full-time all-wheel drive. Fortunately, the fuel-economy penalty with this AWD isn't substantial.
When there is slippage in either system, there is a demand for additional traction, and more power is supplied to the wheels with more grip. So, if you're driving on an ice patch and one tire loses traction, the all-wheel-drive system will react swiftly, directing power to the wheels with better traction.
Most all-wheel-drive systems are electronically controlled and can adjust to changing road conditions before a wheel spins. This occurs in the blink of an eye, frequently without the driver's knowledge. While there is much more going on here to optimize traction and preserve control, that's the core.
2. What is 4WD?
Most users find that AWD can handle bad weather, including ice and snow. However, if you often travel on severely slick roads or want a car with more off-road capacity than AWD can provide, you should consider purchasing a vehicle with 4WD.
The four-wheel drive continues to provide power to all four wheels but produces a lock between the front and back axles, keeping axle speeds constant. With minimal traction, such as dirt or heavy snow, this lowers wheel spin, preventing your car from cornering as effectively as when in 2WD. That is not a problem with all-wheel drive.
While several types of 4WD systems are available, the most common is part-time 4-wheel drive. Part-time 4WD is often seen on rear-wheel-drive cars.
4WD High Range
When you need more traction, you, the driver, may use a lever, dial, or button to shift the car into 4-Hi, often known as high range. This is the most excellent option for snowy weather and when you're on easy or moderate routes. The high range provides better off-road traction than all-wheel drive. Most new 4WD cars can change from 2-Hi to 4-Hi without stopping. Some 4WD cars will even automatically switch from 2-Hi to 4-Hi for you.
However, there are some disadvantages. A high range is not recommended for on-road usage, according to experts. If you fail to return the system to 2WD (or 2-Hi), you risk causing harm to your vehicle after lengthy periods of inactivity. Furthermore, the additional weight of this device lowers fuel efficiency.
4WD Low Range
When the path becomes more complex, or you find intense snow, you may choose 4-Lo or low range. This function is only activated at low speeds. In addition to driving all four wheels, your vehicle has a low gear ratio. Low range provides your truck or SUV the maximum torque at each wheel and allows the vehicle to creep over an obstacle slowly.
To utilize low range, you must first come to a complete stop and deliberately shift into or choose it. You'll have to shift out of 4-Lo after clear of the rugged terrain. Low range isn't something most people need, but it might be helpful while driving down a steep, slippery road.
3. Which Should You Choose: AWD or 4WD?
Your demands determine the choice between AWD and 4WD. However, for most individuals, all-wheel drive is the best option. It adapts automatically to changing road conditions, is intended to operate in typical snowy and icy situations, and has the most negligible negative impact on fuel efficiency.
The List of Top Safety Features for Cars in Snow
Adaptive headlights: Adaptive headlights may take many shapes. The headlights are rotated to illuminate the surroundings where the steering wheel is turned. The other employs cornering lights positioned to the headlights' side. When you move the steering wheel to the left or right, they light in the proper direction – an excellent feature for any automobile traveling in the snow.
Anti-lock brakes and stability control: These function together to detect when a vehicle begins to slide sideways and then apply braking to whichever wheel or wheels will assist control the slide.
Automatic high beams: Auto high beams are on by default when the headlights turn on. A sensor detects neighboring cars' lights and turns down the high beams when it detects headlights or taillights.
We added automatic temperature control on the snow-features list mainly for convenience. A set-it-and-forget-it piece of technology means one less thing to worry about as you focus on your snow driving.
Blind-spot monitoring: Driving in the snow is difficult. Blind-spot sensors identify cars on your sides that you may not see in your mirrors. This may prevent you from entering an occupied lane, which is especially useful while driving in snow. Making a rapid steering change to avoid a car in the adjacent lane is one of the surest ways to lose control on a slick road. Stomping on the brakes, which the nearby car would undoubtedly do if you seek to share its lane, is another method to cause chaos on a slick road.
Forward collision warning and emergency braking: This technology detects risks such as stopped cars on the road using a mix of cameras, sensors, and lasers. It uses the anti-lock braking system to bring the car to a halt.
Ground clearance is the distance between the pavement and your vehicle's undercarriage. More ground clearance is advantageous since it reduces the likelihood of having to shovel the snow. More clearance also aids in avoiding unseen dangers on a snow-covered route.
Headlight washers and wipers: These wipers and washers clean snow and road salt from automobile headlights, resulting in enhanced lighting.
Heated mirrors: A function that melts ice and snow before driving a vehicle in the snow.
Heated seats and a heated steering wheel will not save your life, but they will make life much more pleasant in cold conditions. Many cars even have heated back seats.
Heated windshield and wipers: While neither is expected, they will save you time and energy when snow or ice falls.
LED headlights and taillights: These are brighter than standard halogen lights. You can see farther ahead, and cars behind you can see your taillights more quickly.
Rain-sensing wipers: When the system senses precipitation, even snow, on the windshield, the wipers activate automatically.
Rear cross-traffic alert: When you back up, this function notifies you of oncoming traffic from either side. Most parking lot fender benders occur when one vehicle backs into or into the path of another. Coming to a halt on slick pavement becomes considerably more complex, and this function gives an early warning.
Remote start: Starting your vehicle remotely will not assist you in driving even the most significant automobiles in snowy or icy weather. However, starting the engine, turning on the heating, and activating the windshield defroster before entering your vehicle allows a more pleasant snow driving experience.
Snow tires: Car tires designed for driving in snow, as well as driving on ice, may save your life. When purchasing a new car for winter driving, the bottom line may exclude them. You must have the proper tires since they are the most vital component of your car, whether on dry or slick roads.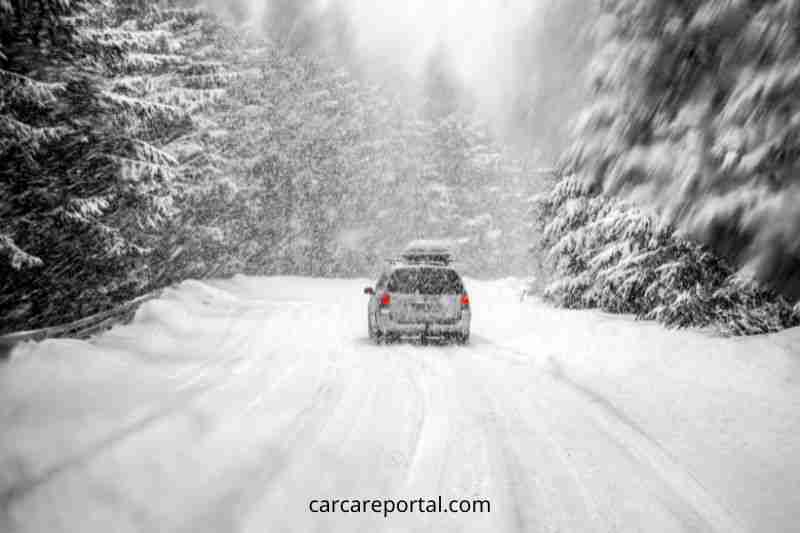 How to Interpret Crash Test Scores?
We've added any accessible Insurance Institute for Highway Safety (IIHS) crash-test data for each selection. The IIHS now conducts six (in some instances, seven) crash tests on most passenger automobiles. Depending on where a vehicle is in its lifespan, it may or may not have undergone all six tests. These are the tests:
Frontal small overlap: driver's side
Frontal overlap: passenger side
Frontal overlap is moderate.
Original test on the left
Roof tensile strength
Seats and head restraints
The seventh and final exam described above is all new. "Side: updated," it says. This test was performed on just the Honda CR-V and the Subaru Forester on our list.
The IIHS has not tested all of our recommendations, and not all those considered by the IIHS were tested in all six current significant categories.
The IIHS assigns a score of Good, Acceptable, Marginal, or Poor to each test.
In addition to grading the tests, the IIHS rates each vehicle for overall safety. Headlight efficacy and conventional driving aids (forward collision mitigation, for example) are assessed here.
Vehicles deemed above-average in terms of safety by the IIHS may achieve Top Safety Pick (TSP) or Top Safety Pick+ (TSP+).
Best Cars For Snow
1. 2022 Subaru Ascent
The Subaru Ascent provides a midsize SUV with an AWD powertrain to families in colder locations. The Ascent has 8.7 inches of ground clearance, making it easier to drive in winter conditions and plow through heavy snow. The Ascent 2022 model has traction and hill descent control, giving the driver confidence in snowy situations.
The Ascent's cabin comprises high-quality materials that are simple to clean. The Ascent has three rows of seats, which may accommodate up to eight people.
The Onyx Edition Ascent, which has a black interior and exterior elements as well as water-replant seats for the 2022 model year, is a terrific winter car.
Lane centering, lane keep assist, forward automatic braking, and pre-collision throttle management are some safety systems available in the Ascent that help in slippery circumstances.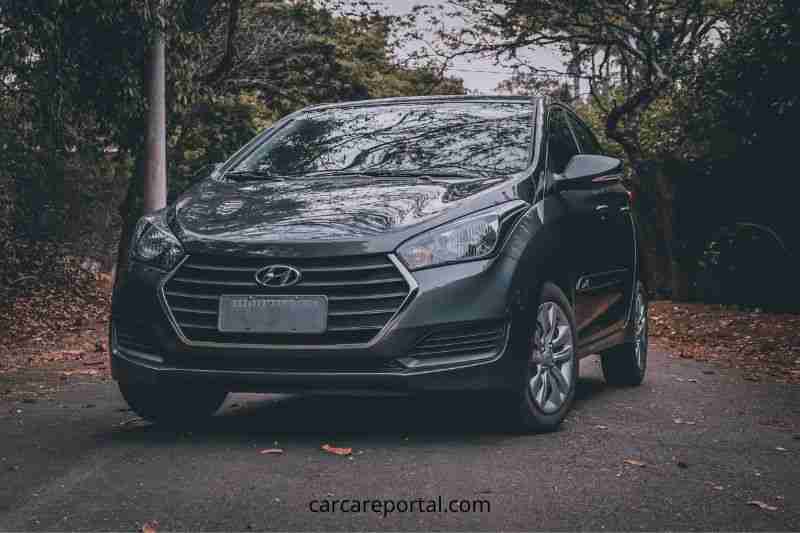 2. 2022 Hyundai Tucson
The Hyundai Tucson has been completely revamped for the 2022 model year and is available with either a front-wheel-drive (FWD) or an all-wheel-drive (AWD) system. The latter is best suited for winter driving.
The Tucson has a single engine option: a 2.5-liter four-cylinder engine with 187 horsepower and 178 lb-ft of torque. This engine is powerful enough to operate Hyundai's all-wheel-drive system while also serving as an economical snow vehicle.
The Tucson is rated as the best small SUV for the 2022 model year and has more than enough winter capability.
The Tuscon accommodates five persons and has comfy seats and a relaxing cabin. Cargo capacity is 38.7 cubic feet behind the rear seats and 74.8 cubic feet when these seats are folded.
Blind-spot monitoring, front collision warning, and pedestrian recognition are all standard winter safety features. AWD is an extra $1,400 on top of Tucson's base price and is available on all models.
Read also: Are Hyundai Good Cars? Is Hyundai better than Honda? 2022
3. 2022 Jeep Grand Cherokee
Jeep is recognized for producing off-road-focused Wranglers and family-friendly AWD SUVs known as the Grand Cherokee. Nonetheless, all Grand Cherokees come standard with Jeep's Quadra-Trac I 4WD powertrain, making them capable winter vehicles.
This full-time 4WD system functions like an AWD system, dividing torque as required to each axle. The Grand Cherokee has a brake lock differential, which controls each tire's speed on the same axle.
The 2022 Grand Cherokee comes standard with 8.6 inches of ground clearance, heated mirrors, blind-spot monitoring, and rear cross-traffic alert. Jeep allows customers to choose higher trim levels with extra winter-friendly amenities.
Heated front seats, a heated steering wheel, remote start, and a Quadra-Trac II 4WD system are all advantageous for cold weather snow driving. The Grand Cherokee L, which expands the Grand Cherokee to allow for the third row of seats, is new for the 2022 model year.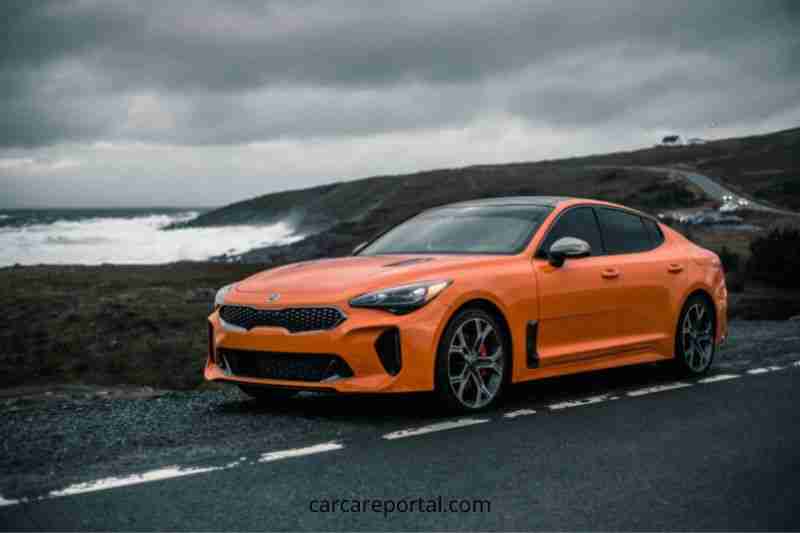 4. 2022 Kia Telluride
Kia provides AWD for an extra $2,000 on all Telluride model levels and FWD as standard. The AWD drivetrain is necessary for the slick roads that winter weather provides.
The 2022 Kia Telluride is a relatively new automobile, having been available from the 2020 model year. This three-row midsize SUV has eight inches of ground clearance, remote start, heated mirrors, and forward collision warning, making it ideal for winter driving.
The Tellurides drivetrain system is paired with a 291-horsepower 3.6-liter V6 engine and an eight-speed automated gearbox. Kia upgraded Telluride's interior for the 2022 model year, including a 10.25-inch touchscreen system, dual-zone automatic temperature control, and highway driving aid.
Read also: Why Are KIA Cars So Cheap?
5. 2022 Toyota RAV4 Hybrid
The Toyota RAV4 had to impress as the lone Hybrid on our list, and with standard AWD across all trim levels, the Hybrid model of the RAV4 has already presented as a winter-worthy car.
The tiny RAV4 has an outstanding 8.1-inch ground clearance and comes standard with a forward-collision warning system with emergency braking and automatic high lights.
The RAV4 Hybrid is an ideal small SUV for the winter months with the addition of snow tires and an enhanced trim level that includes heated front seats, heated steering wheel, and heated rear seats.
The 2.5-liter 4-cylinder engine and hybrid technology in the RAV4 Hybrid produce 219 horsepower. The RAV4 has an AWD powertrain with a continuously variable gearbox (CVT) that transfers power to all four wheels.
New for the 2022 model year are aggressively designed headlights, a new Calvary Blue color option, and LED fog lamps on some trim levels.
Read also: Toyota Land Cruiser 2022 Review: Top Full Guide
6. 2022 Subaru Outback
Subaru includes AWD as standard on all of their cars. Subaru's best-selling vehicles are the Crosstrek, Impreza, Ascent, and, of course, the iconic Outback. The Subaru Outback is a popular wagon crossover designed for adventure and makes an excellent winter vehicle.
The 2022 Subaru Outback has a ground clearance of 8.7 inches, a snow/mud X Mode setting, a low-range gearbox, pre-collision braking, adaptive LED headlights, and automatic high beams.
The Subaru Outback is powered by a flat 4-cylinder engine with 182 horsepower and a CVT to provide power to all four wheels. The majority of full-time AWD cars have poor fuel efficiency.
Nonetheless, the Outback performs well, with up to 26 mpg in the city and 33 mpg on the interstate. The only change to the Outback for the 2022 model year is the inclusion of a Wilderness trim, which makes the Outback even more off-road and winter-ready.
The Wilderness trim adds heavier-duty springs and shock absorbers, boosting ground clearance from 8.7 to 9.5 inches and bringing the all-terrain tires up to 9.5 inches.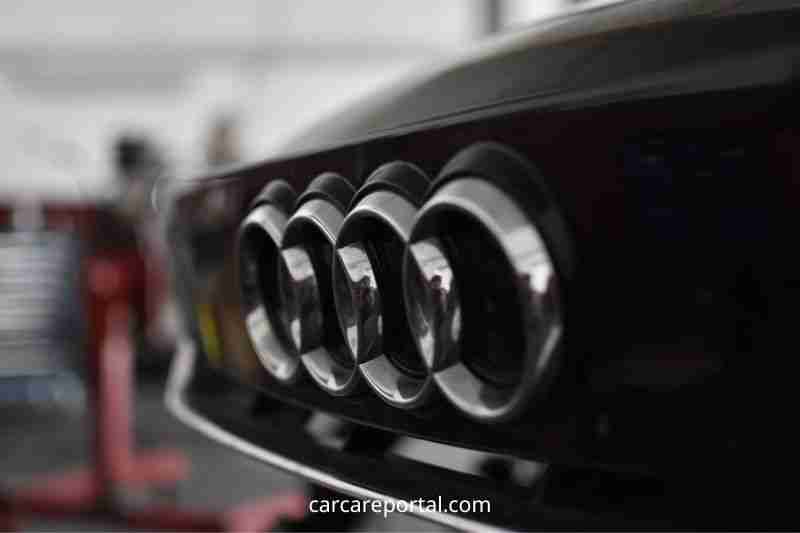 7. 2022 Audi A4 Allroad
The Audi A4 Allroad is equipped with an AWD drivetrain system called Quattro, a mechanical system with a self-locking center differential and constantly variable torque distribution. The A4 Allroad also comes standard with adaptive suspension, which detects road conditions and makes real-time modifications.
The Audi A4 Allroad is a wagon crossover vehicle that competes with cars such as the Subaru Outback and the Volvo V60 Cross Country.
What distinguishes the A4 Allroad from its competitors is a luxury interior and cabin technology that outperforms all others in its class. The Audi A4 Allroad is comfortable for winter driving, with fine leather upholstery, advanced technology, and driver-assistance aids. The 2022 Audi A4 Allroad is unchanged from the previous model year.
8. 2022 Volvo XC40
The small Volvo XC40 SUV is an excellent alternative for cold weather handling at a reasonable price. The Volvo XC40's traction control system is ready for any slick road, and the optional T5 engine combined with AWD is ready to take on rugged terrain.
The T5 engine and AWD system are an extra $2,000 on top of the basic model XC40, but they are well worth it.
The inside of the XC40 is appealing, with typical tech and comfort amenities anticipated from Volvo.
Rain-sensing windshield wipers and blind-spot monitoring are two active safety features that aid the driver when snow begins to fall. 2022 XC40 loses rather than gains standard features, with a power-operated liftgate, front fog lights, and rear child locks becoming options.
9. 2022 BMW 3 Series xDrive
The BMW 3 Series appears on several top rankings in various categories. The 3 Series is a small premium vehicle notable for its xDrive AWD technology and M3 trim level. The M3 trim level is BMW's racing name, and it comes standard with a twin-turbo six-cylinder engine and rear-wheel drive (RWD).
The standard 3 Series, on the other hand, comes with BMW's xDrive AWD technology for an extra $2,000 on top of the 3 Series introductory price.
Forward collision warning, automatic emergency braking, and rain-sensing wipers are the safety features of the BMW 3 Series. While this premium sedan lacks ground clearance, it outperforms all-wheel-drive vehicles such as the popular Nissan Altima. The BMW 3 Series now has a standard digital instrument cluster for the 2022 model year, and the M3 Competition trim level is available in AWD for the first time.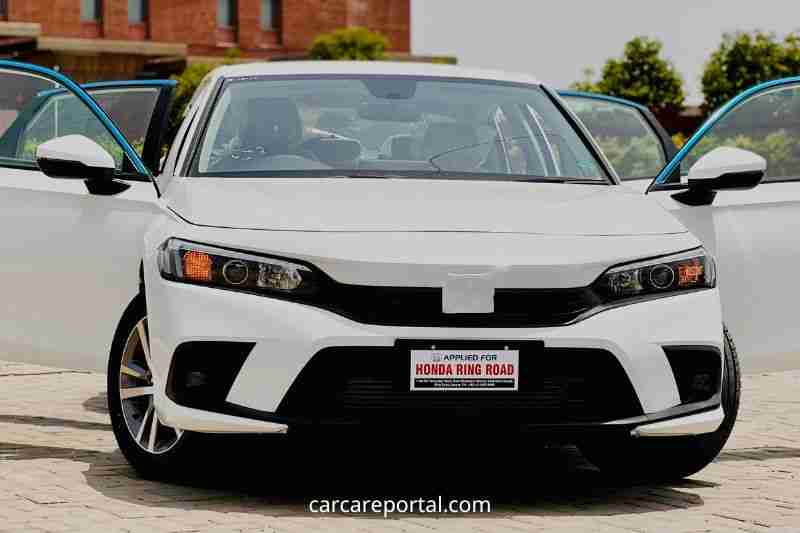 10. 2022 Honda CR-V
The Honda CR-V is a small SUV with two rows of seats and a hatchback shape. Each Honda CR-V is available in FWD or AWD configurations, with the latter being ideally suited for winter travel.
AWD is an extra $1,500 on the CR-V, which is $500 less than what other manufacturers charge for an AWD system. To aid in winter circumstances, the CR-V has eight inches of ground clearance, forward-collision warning, and front-emergency braking, among other Honda Sensing driver-assist technologies.
Customers must choose the EX trim level to acquire the correct winter comfort version of the Honda CR-V, which includes heated front seats, remote start, blind-spot monitoring, and rear cross-traffic warning. A CVT handles the 190 horsepower 1.5-liter turbocharged 4-cylinder engine of the 2022 CR-V. There have been no substantial modifications to the 2022 model year CR-V from the previous model year.
11. 2022 Mercedes-Benz GLA
Mercedes-Benz introduces the 4Matic AWD system. The Mercedes-Benz GLA was completely revamped for the 2021 model year, with the sole revisions for 2022 being a 115-volt outlet and SiriusXM radio availability. Mercedes-entry-level Benz's SUV is the GLA, and the complete trim-level selection may be upgraded to the 4Matic AWD system for $2,000.
Heated mirrors, cross-wind assist, front collision warning, automated emergency braking, blind-spot monitor, LED headlights and taillights, rain-sensing wipers, and heated windshield washer nozzles are all standard equipment on the GLA.
The GLA is the only car on our list with a cross-wind assist option, which might be helpful on a windy winter. A 221-horsepower 2.0-liter turbocharged 4-cylinder engine powers the GLA to an 8-speed direct-clutch automatic gearbox. While the GLA is classified as an SUV, it is not designed to tow anything.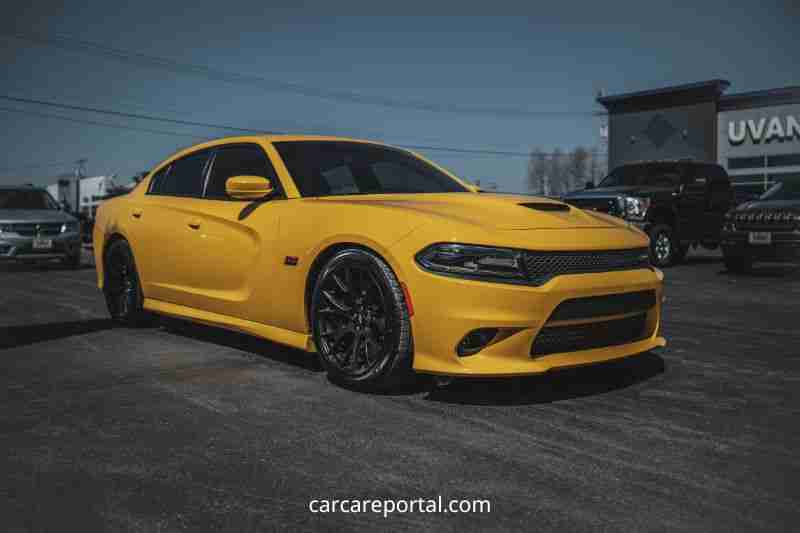 12. 2022 Dodge Charger SXT AWD
Sedans with AWD have grown in popularity among customers who live in areas with harsh winters. The 2022 Dodge Charger SXT offers AWD, a spacious interior, and the performance of a sports sedan.
Blind-spot monitoring, rear cross-traffic alert, heated mirrors, heated front and back seats, and a heated steering wheel are only available as a $2,695 option package called the Plus Group.
The Technology Group package includes additional features that help in winter conditions but raise the Charger's total base price. For an extra $1,895, this option includes automatic high beams, forward-collision warning with complete emergency braking, and rain-sensing windshield wipers.
The 3.6-liter V6 engine in the 2022 Charge SXT is mated to an eight-speed automatic gearbox. The 2022 Charger saw no significant upgrades.
13. 2022 Mazda3 AWD
To qualify for AWD in 2022, Mazda3 non-turbo cars must be upgraded to the Preferred grade. It comes standard on all turbo versions. AWD on the Preferred adds $1,400 to the introductory price of $24,750.
Blind-spot monitoring, automatic emergency braking, and automatic high beams are all standard features in the Mazda3's i-Activsense suite of safety/driver-assist technologies, which are ideal for snow driving.
Preferred also has LED headlights and taillights as standard, rain-sensing wipers and heated front seats. The 2.5-liter 4-cylinder engine produces 186 horsepower. The engine power is sent to all four axles through a 6-speed automatic gearbox.
Due to supply chain concerns, you may have problems locating a 2022 Mazda3 Preferred AWD. In that scenario, search for a 2021 Mazda3 Select AWD beginning at $25,245. It includes almost everything the 2022 Preferred offers in far of snow features, except heated seats.
14. 2022 Nissan Altima AWD
Except for the base S trim, every Nissan Altima with the 188-horsepower 2.5-liter 4-cylinder engine may be equipped with AWD for winter driving. The SV is the most economical AWD variant.
The overall starting price with AWD is $26,950. The features are standard:
Automatic high beams.
LED headlights.
Remote engine start.
Forward collision warning.
Automated front emergency braking.
Blind-spot detection.
Rear cross-traffic alert.
Automatic rear braking.
The Premium Package adds heated front seats, heated outboard mirrors, and a slew of other features for an additional $1,800.
Due to supply chain concerns, you may have problems obtaining a 2022 Nissan Altima SV AWD. The 2021 model is almost identical.
15. 2022 Toyota Camry AWD
Toyota only provides AWD in 4-cylinder models. Adding it to the entry-level LE costs only $1,400 more than the base price of $25,395.
The Toyota Camry comes standard with Safety Sense 2.5+, a package of features that include forward collision warning, automatic front emergency braking, and automatic high lights, making it one of the finest vehicles for snow driving. LED headlights and taillights are among the Camry LE's additional winter improvements. Dual-zone automatic temperature control is also included.
For $680, you can add a blind-spot monitor and rear cross-traffic alert. The heated steering wheel, heated mirrors, and heated front seats are included in the $1,290 Cold Weather Package.
The 2.5-liter 4-cylinder engine in this Camry produces 202 horsepower and is mated to an 8-speed automated gearbox.
Due to supply chain concerns, you may have problems obtaining a 2022 Toyota Camry LE AWD. Except for the price of $26,370 for last year's Camry with all-wheel drive, the 2021 model is almost identical.
Conclusion
There is no scarcity of excellent snow vehicles, including sedans and SUVs. However, each vehicle excels at a distinct task and is best suited to a certain degree of winter weather. A Jeep Grand Cherokee may save someone's life in the deep snow drifts of rural Montana.
Still, a BMW 3 Series xDrive will handle slippery roads in North Carolina just as well and boasts better fuel efficiency and a sportier performance when it's not snowing.