Honda Pilot vs Toyota Highlander: Which One Is the Better Choice?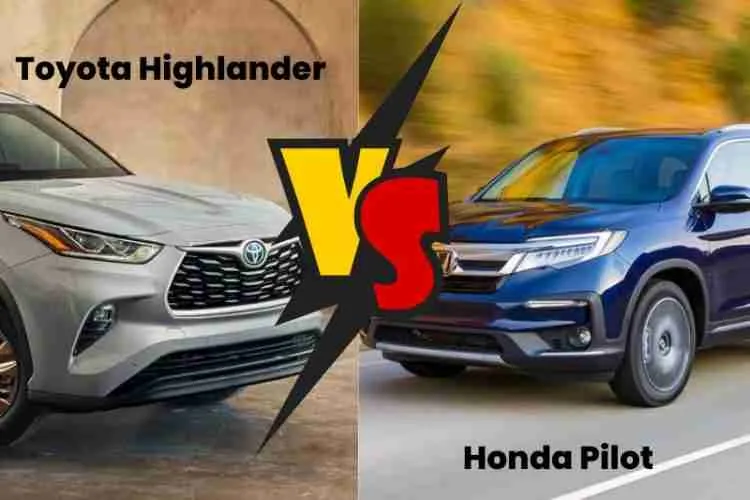 Honda Pilot vs Toyota Highlander are both excellent choices for a family vehicle. Both have plenty of space for passengers and cargo and offer a comfortable ride. However, some differences between the two may make one a better choice for you than the other.
The Honda Pilot is a bit larger than the Toyota Highlander, which may be important if you have a large family or often transport lots of gear.
The Pilot also has standard features that the Highlander doesn't offer, such as a sunroof and heated front seats. On the other hand, the Highlander gets better fuel economy than the Pilot, so it may be a better choice if you're looking to save money at the pump. Ultimately, your best choice will depend on your specific needs and preferences.
2022 Honda Pilot
The Pilot is mainly unchanged for the 2021 model year, except Honda making the smooth-shifting 9-speed transmission standard across the entire lineup.
Honda's All-wheel drive is available on all models, which is a practical choice for families who live in seasonal regions, offering driving styles that adapt to Snow, Sand, Snow and Mud (it also boasts a remarkable 7.3 inches of clearance from the ground).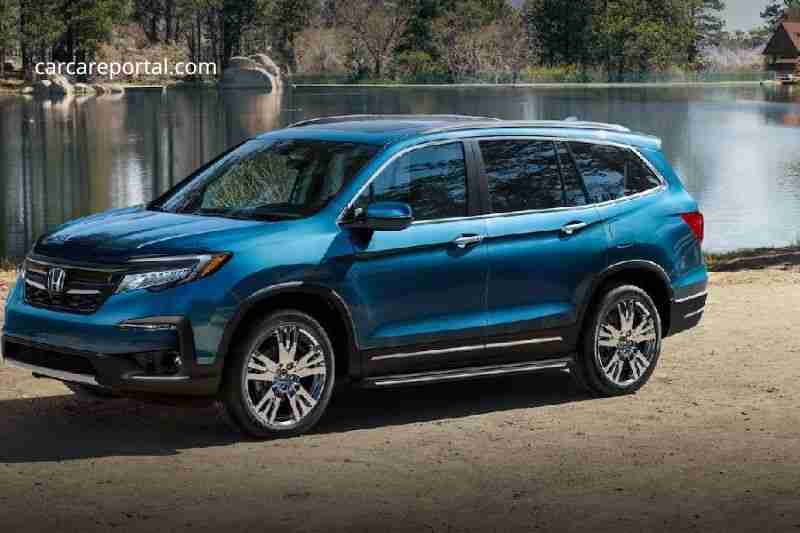 However, the driving experience is not great when driving around town, and the design is a bit generic. However, the Pilot's large cabin, with standard safety technology and ample storage space, makes it an ideal tool for errands or going on long road trips with the family.
1. Pros
Spacious, family-friendly cabin
Comparing competitive fuel efficiency to other competitors
All-wheel drive is offered throughout the range
2. Cons
Bland interior
A lane-keeping aid system that is extremely aggressive
Very little usable cargo space with the third row in good condition
3. What's New?
Nine-speed automatic transmissions are standard across Pilot line
Special Edition trims with 20-inch wheels as well as wireless charging
All models are now equipped with dual-zone climate control with paddle shifters and auto start/stop of the engine.
Price increase of $600
4. Honda Pilot Highlights
A spacious large Honda Pilot has more interior space than the Toyota Highlander. The Honda offers an additional 4.2 inches of legroom in the third row and two cubic feet more cargo room behind it than the Toyota.
This may not seem like an enormous amount, but the slightest increment can make an enormous difference when you're driving a family vehicle, and your family members will be grateful for it.
The rugged TrailSport trim. The latest TrailSport trim brings a roughness to the Pilot without making it less practical.
It's not an off-roader with a hefty price tag, but it comes with an exclusive appearance package that includes regular All-Wheel Drive (AWD) and additional ground clearance, alloy wheels of 18 inches that come with the kind of Honda describes as "rugged-style" tires, and many interior amenities such as leather seat with contrast stitching and a moonroof, navigation and much more.
Honda Sensing: The standard Honda Sensing safety tech suite offers safety and ease of use for every trip. It includes valuable features like a collision mitigation brake system, road departure mitigation, adaptive cruise control, and a lane-keeping aid system.
Although it's not as sophisticated as the regular safety features on the Highlander, Honda Sensing is nice to include.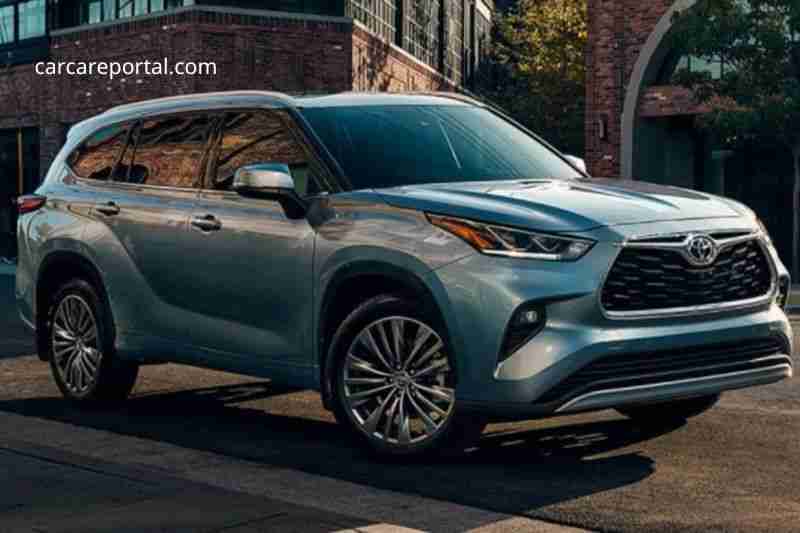 2022 Toyota Highlander
There are a few superior competitors. However, the Toyota Highlander impresses with an extensive list of safety aid features available with all-wheel drive at every trim level and a stylish and comfortable interior.
The gasoline engine is strong and efficient in fuel consumption, and its available hybrid is estimated to be 36 mpg. The third row isn't as large as the others; neither is its cargo space when the seats are raised. It's not a thrilling drive, but the Highlander is an intelligent and well-rounded competitor in the three-row mid-size segment.
1. Pros
Available hybrid powertrain
All-wheel drive is offered in all trim levels
Standard safety features
2. Cons
A more secure third-row seat than many of its competitors
Controls aren't always easy to use
Dull driving dynamics
3. What's New?
Up to XLE, add an eight-way power seat for the passenger
Hybrid is now available with a brand new Bronze Edition with bronze-color accents and top features
New Wind Chill Pearl paint
4. Toyota Highlander Highlights
A good fuel economy The V6 engine in Toyota Highlander is slightly more efficient and powerful than one found in the Honda Pilot.
The standard engine inside the Highlander can deliver the equivalent of 24 combined mpg; however, if you choose the hybrid, it can get an impressive 36-mpg which is an excellent figure for an SUV of this size. The Pilot isn't equipped with a hybrid option and is rated at 23 combined mpg.
Interiors that are more luxurious with a high-end look: Interiors that are up to date: Honda Pilot hasn't gotten a complete redesign in quite a while and is beginning to look a bit old in its interior compared to the contemporary Toyota Highlander.
The Toyota has a more luxurious appearance than you'd imagine at this level. The higher trims include features such as leather seating and a panoramic moonroof. JBL premium audio and a head-up display.
Toyota Safety Sense 2.5+ The Highlander comes with one of the most advanced security tech systems available in its class.
Its Toyota Safety Sense 2.5+ features automated emergency braking and pedestrian detection that is low-light Full-speed adaptable cruise control with lane-keeping assistance and lane tracing aid, as well as road sign assistance and high auto beams. The Highlander is awarded the highly sought-after IIHS Top Safety Pick+ award.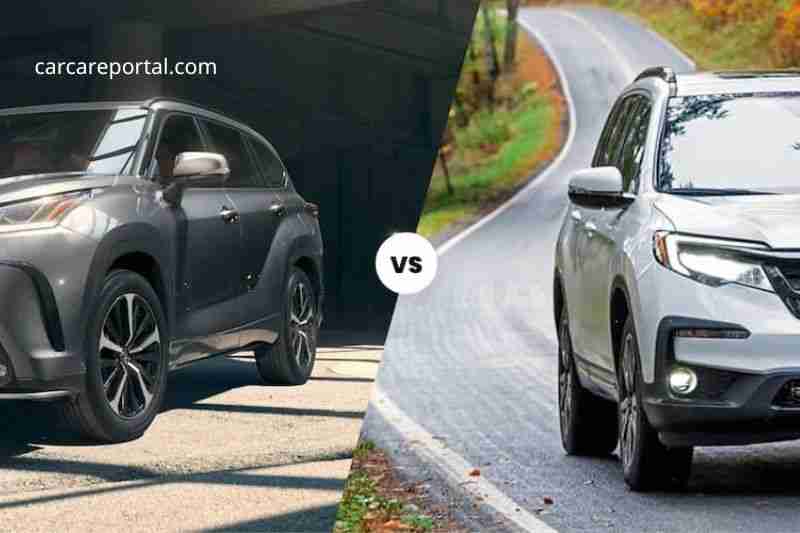 Honda Pilot vs Toyota Highlander
1. Value and Price
The 2022 Honda Pilot will find that the 3-row mid-size SUV is priced at $37,580 and goes up to $51,370, excluding the destination cost of $1,225. In 2022, Honda is replacing the Pilot's traditional LX and EX versions with the starting Sport model. In the future, one could think about the EX-L model SE (Special Edition), TrailSport, Touring, Elite, and Black Edition.
All 2022 Honda Pilots feature V6 engines. Its TrailSport, Elite, and Black Edition trims have standard all-wheel drive (AWD).
Additional Honda Pilot trims have standard front-wheel drive (FWD) and AWD available for $2,000. The lower trims offer eight-passenger seating. The Touring can seat seven or eight people, based on whether you opt for the captain's chairs in the second row or benches. In addition, the Elite and the Black Edition have standard captain's chairs.
Each 2022 Honda Pilot comes with the HondaLink collection of connected services. However, the lower trims aren't equipped with many options. It is possible to use the HondaLink app to track oil levels and schedule appointments for service on these Pilots.
The Touring, Elite, and Black Edition offer automatic collision notifications. Emergency assistance lives as well as quick access to roadside assistance. The services are free for a year.
You can try a three-month trial subscription to the remote lock, Geofencing, settings for less trustworthy drivers, stolen vehicle location, live concierge services, and an in-car Wi-Fi hotspot. In addition, Amazon can deliver packages to the 2022 Honda Pilot during the 3-month trial period if you use the Amazon Key application.
Honda is not offering free scheduled maintenance for the 2022 Pilot.
If you're in the market to buy in 2022 for the Toyota Highlander If you're looking for 2022 Toyota Highlander, you'll see that Toyota's 3-row mid-sized SUV costs from $35,405 up to $47,560, which does not include the $1,215 destination fee.
The Highlander is available with L, LE, and XLE trim levels and XSE, Bronze Edition, Limited, and Platinum trim levels.
Toyota offers you the option of choosing between a traditional V6 engine and the hybrid powertrain, where an engine with four cylinders joins forces together with an electric motor and a tiny battery pack.
The majority of trims come with either powertrain. However, it is the L, as well as the XSE, are only V6-powered, and Bronze Edition is a hybrid model. Bronze Edition is hybrid only.
All 2022 Highlanders include standard FWD and an optional AWD that ranges from $1,600 up to $1,950, based on the trim degree. Eight passengers are available on both the Pilot and Highlander, like the L and the LE.
In addition, the XLE and Limited seats are seven if you select second-row captain's chairs or eight if you choose an optional bench seat. The other Toyota Highlanders seat seven only.
In 2022, the Toyota Highlander will offer more connected services in the standard. All models have a year-long auto-notification of collisions, live emergency assistance, quick access to help at the side of the road, and a three-month trial of Wi-Fi.
In addition, all trims, except for the base L, have a year's worth of remote engine start and locking. Toyota Highlanders with factory navigation access up to 12 months of concierge service.
The scheduled maintenance will be at home within the first two years of 25,000 km. You have the 2022 Toyota Highlander.
Advantage: Toyota Highlander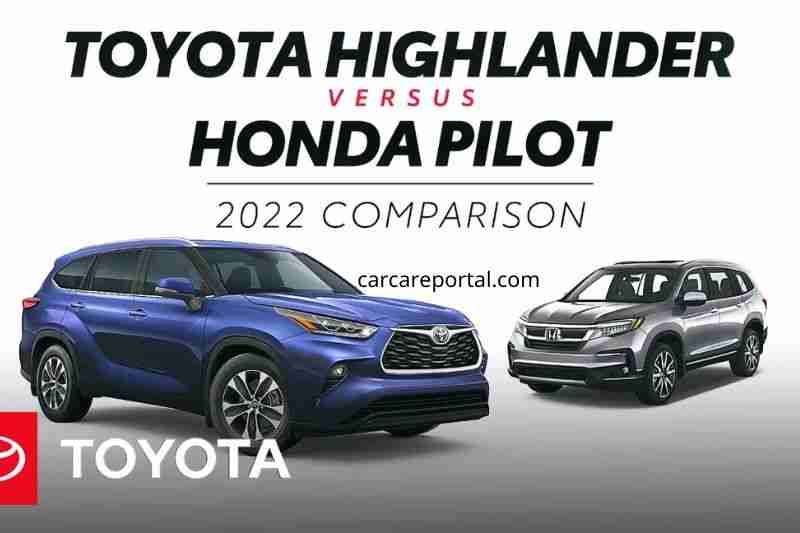 2.

Toyota Highlander comparison

Honda Pilot: Quality and Reliability
Honda Pilot is not among the top three models in either category. Honda Pilot does not rank in the top three models for the Upper Midsize SUV category of either the J.D. Power 2022 Vehicle Dependability Study (VDS) or the J.D. Power 2021 Initial Quality Study (IQS). This 2022 Honda Pilot comes with the following warranty and roadside assistance:
Standard warranty three years of service or 36,600 miles
Warranty on the powertrain Five years or 60,000 miles
Roadside assistance Three years, or 36,000 miles
The Toyota Highlander does not rank in the top 3 models of the Upper Midsize SUV category of the 2022 VDS. It is third among the Upper Midsize SUVs of the 2021 IQS. It is the 2022 Toyota Highlander comes with the following guarantee and roadside assistance:
Standard warranty Three years, or 36,000 miles
Warranty on the powertrain: 5 years or 60,000 miles
Hybrid system warranty for 7 years of warranty or 100,000 miles
Hybrid battery Warranty 10 year or 150,000 miles
Support for roadside issues: Two years of service and unlimited miles
Advantage: Toyota Highlander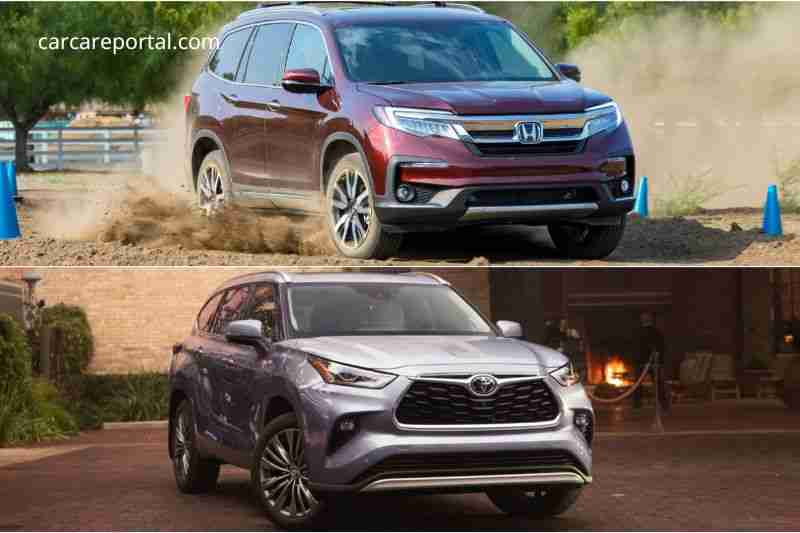 3. Performance and Efficiency
Each 2022 Honda Pilot comes with a 3.5-liter V6 engine that produces 268 horsepower and 262 pounds of torque. Six-cylinder engines are typical in mid-size SUVs with three rows. However, it stands out because of its powerful, bright performance. Honda has matched its V6 to an nine speed automatic transmission.
The 2022 Pilot's AWD system is referred to in the industry as Intelligent Variable Torque Management (i-VTM4) and features torque-vectoring and various terrain modes that can be selected. This allows it to transfer up to 70% of the engine's power to only one rear wheel, as required to keep the traction.
Most Pilots come with 7.3 inches of clearance on the ground. If you frequently drive on dirt roads, The Honda Pilot TrailSport is worth considering since it comes with 7.9 inches of ground clearance. A properly-equipped AWD Pilot comes with a towing capacity of 5,000 pounds, compared to only 3,500 pounds for front-drive models.
The Environmental Protection Agency (EPA) evaluates the 2022 FWD Honda Pilot at 23 mpg for highway and city driving. The all-wheel drive Pilots are 22 mpg when combined. Pilot TrailSport Pilot TrailSport rates 21 mpg when combined driven due to its raised suspension.
The 2022 Toyota Highlander performance has a 3.5-liter V6 engine that is standard. The engine produces 295 horsepower and 263 lb-ft of torque and is paired with an automatic 8-speed transmission. There are delays during upshifts. However, the engine is smooth in its power transfer.
Toyota provides two AWD systems for V6 Highlanders. The base model features hill-descent controls and terrain modes. A new AWD system for the higher trims includes torque-vectoring technology that improves grip.
The 2022 Toyota Highlanders come with an 8-inch clearance on the ground. Whatever the drive system, the properly-equipped V6 Highlander has a 5,000-pound towing capacity.
The EPA estimates the 2022 V6-equipped Highlander as 24mpg with FWD and 23 mpg when AWD is used. If you are looking for a more efficient family car that is fuel-efficient, Toyota offers the 2022 Highlander Hybrid. The hybrid powertrain has a 2.5-liter 4-cylinder engine with 175 lbs. of torque.
The engine is paired with a front-mounted electric-drive motor that draws electricity from a tiny, 1.9-kilowatt-hour battery pack. Another electric motor combines the power sources. The industry refers to this as an electronic continuously variable transmission (eCVT). Hybrid Highlanders come with an average power of 243 horsepower.
For AWD Highlander Hybrids, the third electric motor powers the back wheels. Contrary to V6 Highlanders (and Pilots), the gasoline engine does not supply power to the rear wheel. The Highlander Hybrids that are adequately equipped come with a towing capacity of 3,500 pounds regardless of the drive configuration.
The EPA rates the 2022 FWD Toyota Highlander Hybrid at 36 mpg when combined driving. In comparison, the AWD hybrid Highlander is rated at 35 mpg.
The advantage is that neither.
The Pilot has the best V6 engine, despite the lesser horsepower. If efficiency is your main concern, then the Highlander Hybrid gets the nod, provided that you can live with the rumbling 4-cylinder engine.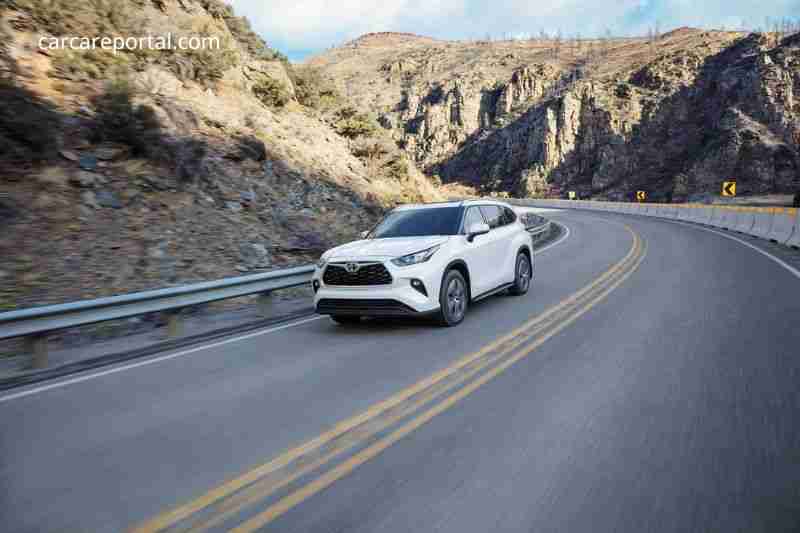 4. Safety and Assistance with Driving
The new 2022 Honda Pilot comes with a Honda Sensing package of advanced driving aid system (ADAS).
Honda Sensing includes a forward-collision warning (FCW) system that includes automatic emergency brake (AEB) and lane-departure warning (LDW) as well as lane keep assist (or LKA, though Honda calls it Road Departure Mitigation) as well as adaptive cruise control (ACC) with stop-and-go capabilities and lane-centering assist (confusingly named Lane Keeping Assist in the name of Honda).
Additionally, all 2022 Honda Pilots will have a blind-spot alert (BSW) system that comes with a rear cross-traffic signal.
With ACC and lane centering incorporated, The Honda Pilot provides Level 2 semi-autonomous driver assistance. Honda utilizes older technology than what you'll find in other mid-size SUVs with three rows; consequently, its ADAS isn't as sophisticated or efficient in operation.
In the crash tests carried out by the National Highway Traffic Safety Administration (NHTSA), The 2022 Pilot was awarded the highest possible 5-star overall safety rating, with four stars for frontal-impact crash protection.
The pilot scored well in the most critical Insurance Institute for Highway Safety (IIHS) categories. However, it earned a lower rating of Acceptable in frontal-offset, small-overlap crashes that affect the driver's side of the vehicle.
Toyota Safety Sense 2.5+ (TSS 2.5+) ADAS on every 2022 Toyota Highlander. Its TSS 2.5+ option comes with FCW equipped with AEB. It's a much more sophisticated technology than you'll see on the Pilot that detects cyclists and pedestrians in light and low-light conditions.
It also can assist with intersection turns to keep from making ill-advised left turns towards the path of oncoming cars, pedestrians or cyclists. The 2022 Highlander includes LDW, evasive steering assist (helps you to steer clear of maneuvers that require evasive steering), LKA, ACC and traffic signs.
You should avoid that base Toyota Highlander L, which does not come with BSW that includes a rear cross-traffic alert. This vital safety feature is available to all Highlanders. Highlander Limited and Platinum Highlander Limited and Platinum have low-speed front and mechanical rear brakes to reduce parking lot accidents. Rear-seat seat reminders are an all-inclusive feature on all Highlander models.
Its 2022 Toyota Highlander has a 5-star overall NHTSA safety rating (4 stars for frontal impact performance). The IIHS has rated the 2022 Highlander as a top safety Pick+, the highest rating for safety.
Advantage: Toyota Highlander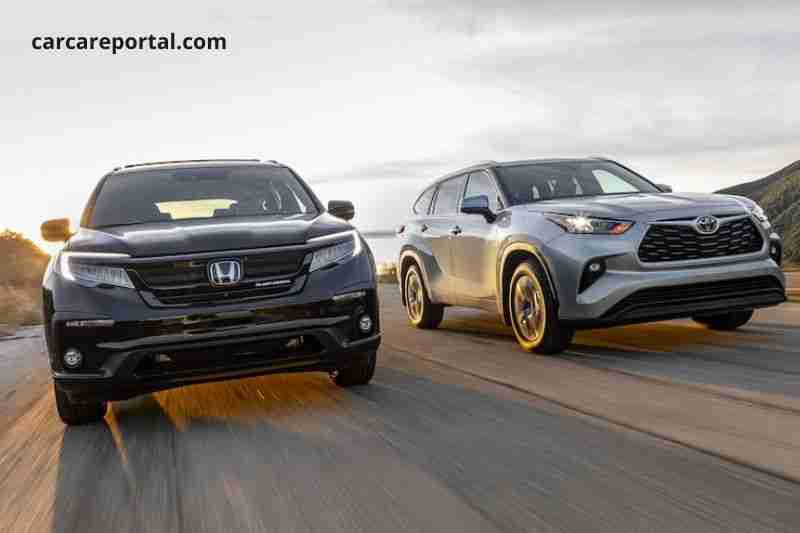 5. Information Technology and Technology
The 2022 model of the Honda Pilot comes with an 8-inch touchscreen informational interface that includes Android Auto and Apple CarPlay smartphone connectivity.
Honda offers a navigation system beginning from a TrailSport model. There are three trims: Touring, Elite, and Black Edition also have a rear entertainment system featuring a Blu-Ray player and 10.2-inch display.
Pilot Sport Pilot Sport has two USB ports. All other 2022 Pilots come with four USB ports, and two are located in two rows. A majority of 2022 Honda Pilots include wireless charging pads for smartphones.
A touchscreen interface for infotainment that measures 8 inches can also be found on the majority of 2022 Toyota Highlanders. It also includes Android Auto and Apple CarPlay integration.
You can choose to get an optional 12.3-inch widescreen display on the Highlander Limited, and it's included with the Platinum. Navigation is included in either display. Toyota does not have an entertainment system for the rear of the vehicle.
All 2022 Highlanders include 5 USB ports. You can purchase a Wireless charging pad on the XLE and higher as well as in 2022. The Toyota Highlander Platinum has a head-up display.
The advantage is that neither.
There are similarities in the features. However, only the Pilot has an entertainment system in the rear, and only the Highlander comes with a widescreen display.
6. Comfort and Utility
It's expected to launch in 2022. Honda Pilot will appeal to those who have to get their children in and out of their car frequently throughout the day. It's not as practical as a minivan. However, it's not far off.
Adults will find both second or second-row seating to be comfortable. In the third row, it's suitable for adults of a specific size; however, legroom is adequate for this type of person, and if your rearmost passengers are booster seats or car seats, there's a good chance you won't be hearing complaints.
In to the front in front, the Pilot provides a clear view of all directions while in the seat of the driver. Storage spaces are spacious and abundant. The triple-zone climate control system is standard. All trims, except the Sport, include sunshade shades for the second row to protect newborns from the sun and toddlers who are irritable.
In 2022, the Honda Pilot will offer 16.5 cubic feet of cargo space (based on the SAE J1100 volume of cargo measurements standard) behind its third-row seat. This is plenty to accommodate a modest grocery store or a folded stroller. It offers 46.8 cubic feet of space behind the second row and 83.9 cubic feet when all back seats are detachable. The majority of trims have a power liftgate or hands-free power liftgate.
In 2022, the Toyota Highlander doesn't offer as many passengers as Honda Pilot, but it's just as spacious. Honda Pilot, but it offers the same amount of cargo space. It's an excellent option for families who probably fold the third row most of the time and use the space for equipment and food items. Third-row access is limited for adults, but most users will have no trouble moving between those in the second and first rows.
The Highlander is a bit clunky in its dashboard design. However, the primary controls are easy to locate and operate. The triple-zone climate control is as standard as is the Pilot and the Pilot. However, the storage areas aren't as significant and valuable. Second-row window sunshades are standard from the XLE.
There are 16 cubic feet of storage space for groceries and strollers behind the Toyota Highlander 2022's third row. Fold the seat to the rear, and you'll find 48.4 cubic feet.
If you fold the 2nd- as well as third-row seating folded and the third row folded, the Highlander comes with 84.3 cubic feet of space for cargo. The power liftgate is available on all Highlanders, not those with the standard L. The higher trims feature a hands-free liftgate.
The Advantage Honda Pilot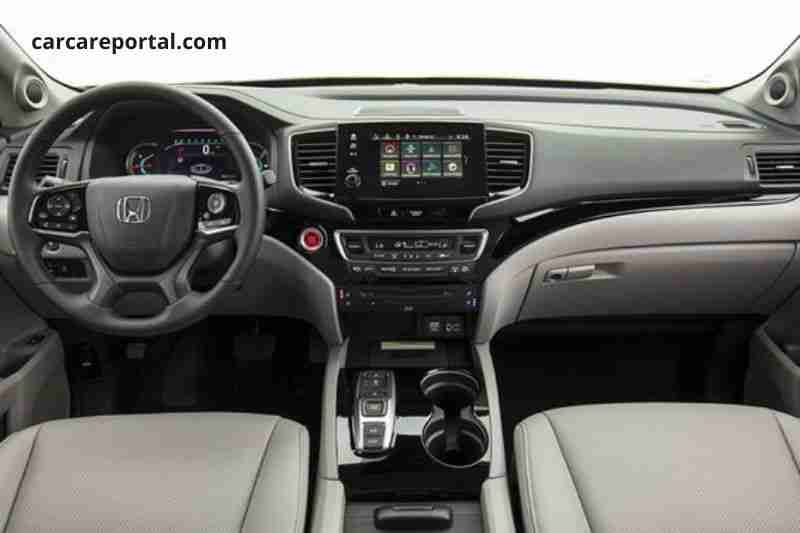 Pilot Vs. Highlander: Which One Is the Better Choice?
The Toyota Highlander edges out the Honda Pilot based on our most recent reviews. With a more robust standard V6, more basic technology, and an accessible hybrid and hybrid option, Highlander is the winner.
Even though it costs more than Honda Pilot, the Highlander is more expensive. Honda Pilot consumers may be pleasantly surprised to discover that the Highlander gives them significantly more than they pay for.
With that said, a Honda Pilot redesign is coming in 2023 and may be superior to the previous one. The next-gen Pilot could be an appealing alternative if you can hold off. The latest models, like the Nissan Pathfinder and Kia Telluride, could also be worth considering if you're looking for a three-row SUV in the coming year.
Conclusion
There's a Honda Pilot. Honda Pilot has more interior space and an authoritarian TrailSport model. The Highlander is more secure and luxurious and is a highly efficient hybrid option. Which one is best for you is based on what you value most.
Read also: