Radar Detector Uniden DFR6 Review 2019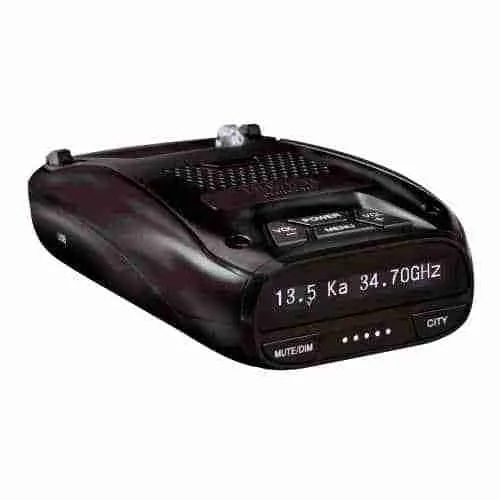 Review of the Uniden DFR6 Radar Detector
Laser radar detectors have become more and more popular over the past few years. People often use them as a way to avoid speed traps while driving, since they can detect police radar, but that isn't their only purpose. They can be a good tool to have while you are driving, but there isn't a whole lot of information about them available, which can make it difficult to shop for one. After all, how do you know if you're buying a good one? If you're looking to buy a laser radar detector, you've already made one good decision, keep reading to learn about the Uniden DFR6, one of the best long range radar detectors on the market. I've reviewed it and compiled what I've learned to help get you started.
Top Features
Super Long Range Laser Radar Detection
This radar is able to detect from a longer distance than most radar detectors. Their exact range varies depending on a few different factors, like the terrain that you are driving on. A long, straight road will give you maximum range, but once you start going on winding roads, or through hilly areas, the range starts going down a bit.
Advanced K Band Filter
Another great feature of this detector is that detects on all four bands of K, KA, X, and Laser. This basically means almost nothing can get past this radar, so you are ready for everything. It's also super effective, so not only can it detect al the different bands, it actually does detect them every time. It also has very few false alarms compared to other radar detectors that I have tested.
Easy To Read OLED Display
When you're driving, the last thing you want to do is struggle to read what your radar detector is saying. Thankfully, the OLED display is easy to read, whether it is day or night, meaning you can keep your eyes on the road longer, where they're supposed to be. I usually don't even look at the display while I am driving because there is also an alarm that goes off when something is detected. This makes it easy to know what I need to know, without taking my eyes off the road and becoming distracted.
USB Port
The power cable of this detector has a USB port so you can charge your phone. I love this feature, even though it is small, because it gives the detector a whole other function. So not only is it a great long range radar detector, it also doubles as a phone charger! The power cord has a couple of other cool little features, like a remote mute button. The mute button can be used to turn off the alerts that I mentioned earlier. It also has an alert LED, so if you mute the alerts you still have some sort of silent alarm to let you know that something was detected.
Customizable
Finally, this radar detector is customizable. It's not customizable like you can pick the color or design or anything like that, but you can customize what bands it picks up on. This gives you full control over what your detector is looking out for, and you can adjust it to better suit your needs as time goes on. I usually just leave it to detect everything, but I know people who like to fine tune it and are just as happy with it.
First Impressions
My first impression of the product is that I have not had the DFR6 for very long but so far it has been worth the investment. It is able to pick up police in the area before I see them so I feel that the range is pretty good. The unit performs extremely well for its price point. Out of all the legitimate speed traps and radar traps I've come across so far, I would say this unit has alerted me 99% time with enough time to check my speed. I have had one occurrence where a cop was sitting with the radar not facing traffic such that I was alerted late. I have tried to be more aware of this type of things since it is not as good detecting radar when it is not facing traffic. One of my first alerts pleasantly surprised me, because I was about a mile or so away from the officer using his radar. This feature is most helpful since I drive between NC and PA for work at least every couple of months. My favorite alert so far was a detection of an officer being barely visible in the tall grass. On average, expect to be alerted to KA based radar well in advance with enough time to act accordingly. I have had some issues of not being alerted as much in advance as usual if the wind is really strong or when I am traveling thru hill and mountains. Traffic monitoring filters are also available if your area uses radar-based traffic monitoring systems.
Pros
Detects K, KA, POP, X, and Laser.
K, KA, and traffic monitoring filters (helps eliminate false alerts)
Highway and city modes
Audible alerts with different tones depending on what is picked up.
Easy to use
Cons
Some people find the startup voice annoying, but I think it's pretty easy to tune out
The detector may miss radars that are not facing traffic, although this doesn't happen too often
Final Verdict
I think that there are probably better units out there but for the money, I believe that the Uniden DFR6 is a top-notch product. I have been pleased and would recommend it to anyone who is looking for a long range radar detector especially if you do not want to spend a fortune in order to get one. It has definitely been worth the money and has saved me from more than one ticket since I purchased it. I would look at purchasing another one if I had a need since it has been reliable and in most cases gives plenty of warning ahead of time. I travel a fair amount for work and most of it is highway travel and it has come in handy especially when driving at night and when I am not as alert to looking for speed traps. I don't endorse speeding by any means, but we all do it occasionally. This unit has a great range on it and can usually pick up radar long before you see the police. If I am traveling within the city I usually do not tend to use it because it does pick up a few false alarms from automatic door openers on garages every now and then.  This is a minor issue as far as I am concerned and I would highly recommend this product to someone looking for a dependable long-range radar detector. However, if you still aren't feeling this specific model, there are tons of other ones out on the market for your consideration.