Best Window Film for Heat Reduction 2020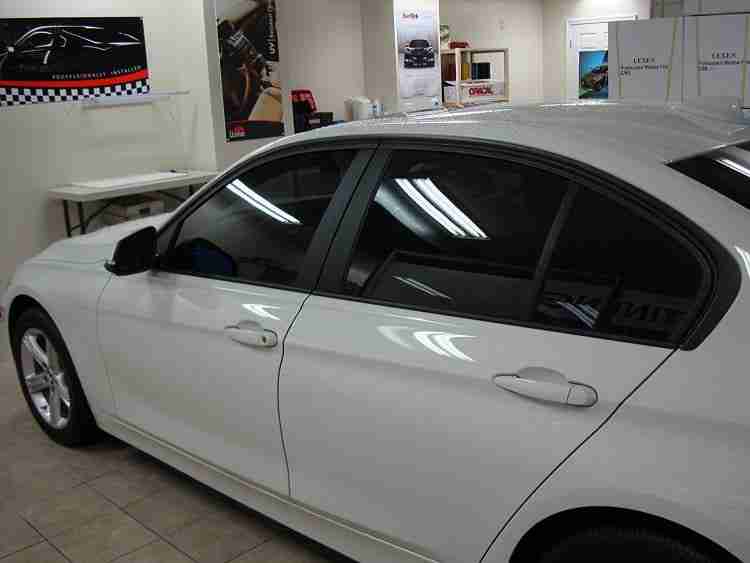 One unique way you can reduce wear and tear to the inside of your car is through the use of window tint. It not only protects your vehicle's interior, but it can also help decrease the heat in your car during the summer months and manage glare while driving during sunny days. Some window tint is factory installed when you purchase a new vehicle while others are aftermarket add-ons.
There are two types of window film: metalized and non-reflective. Both provide heat reduction, but in two different ways. Metalized tint reflects the sun to prevent interior heating, while non-reflective absorbs UV rays. Keep in mind though that some metalized films are not legally allowed in certain states because of how much they darken windows. This is for safety reasons to ensure law enforcement can observe the vehicle's occupants when they pull someone over.
Car window films also come in three main categories of materials: ceramic, carbon, and dyed. Ceramic film is one of the best for heat reduction, but it can fade over time. Carbon film is a denser material that does not tend to discolor, but due to its thickness it can cause issues with sun glare. Dyed film is the cheapest overall in terms of cost, but it also does not standup to UV rays for long and may need to be replaced. A recent add to the window film market is a hybrid between ceramic and carbon called nano ceramic. It is the best of both worlds and is the prefer material for most window film installations.
Best Car Window Tint for Heat Reduction
Motoshield Pro MSP3520x100 Nano Ceramic Tint Film
The Motoshield Pro Tint Film is composed of nano ceramic, which combines the strength of ceramic and the heat reduction of carbon. It reduces glare by 35% and had a 55% shading coefficient. The MSP3520x100 also has a 99% infrared heat rejection and a total solar energy rejection of 60%. This product is extremely versatile and can be used on cars, trucks, and SUVs.
The obvious pro of this product is that it is a nano ceramic film that provides superior heat reduction and also reduces glare significantly. The additional shading coefficient aspect further provides UV shading to keep heat low in the vehicle. The MSP3530 nano ceramic tint film also reduces infrared heat by almost 99%. Customers truly appreciated this product as it performed well in extreme heat environments.
The only negative for this product is pricing, but you get what you pay for and this product is one of the best. It had a high rating and no notable complaints.
SolarKing VLT Premium Nano Ceramic Window Tint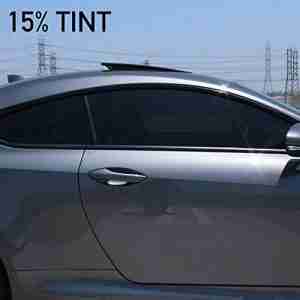 The SolarKing is another nano ceramic product that is both shatterproof and durable for long lasting performance. It has a 90% infrared rejection along with an 80% solar energy rejection. It has a 38% visible light transmission, which is considered in the moderate range. This product is also versatile and can be used on most vehicles and house windows.
The SolarKing is specifically formulated for heat rejection because it is made of nano ceramic material. Another plus of this product is that it is scratch resistant and environmentally friendly, which should appeal to the most earth conscious individuals. In addition, this comes in a 30 inch by 120 inch roll that should be perfect for covering all the windows on your vehicle. This product also has great visibility.
A negative of this product is that it only provides light shading in the car and it does not come in other shade ratings compared to other brands. This is another highly rated window tint and there were no complaints of note. Most consumers found it easy to install with the provided installation kit.
Gila Static Cling Plus Automotive Window Tint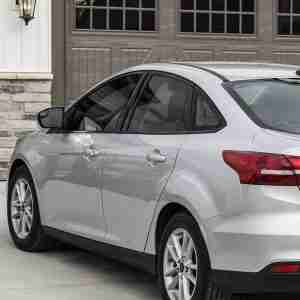 The Gila Static Cling Plus Automotive window tint comes in 20% visible light transmission and is one of the highest heat rejection tints that Gila offers. This product holds tight using static cling and not an adhesive that makes it hard to remove if need be. It is rated to block about 78% of glare and 67% total solar energy.
This product comes with a two year warranty against wear and tear. If it starts to peel or fade within that timeframe, Gila will replace it. It is also extremely easy to install and is both removable and reusable on another vehicle due to the static cling application.
This product had mixed reviews amongst consumers with some finding it worked well, while others felt it did not live up to the test. The most notable and repeat complaint made against this product was that the static cling did not seem to work well. The Gila window tint kept peeling and also had a lot of bubbles form when applied.
Gila Heat Shield Automotive Window Tint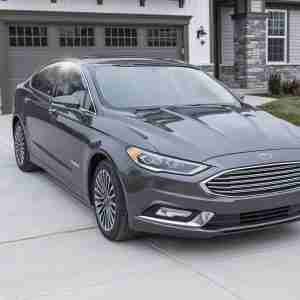 This is another Gila product that is specifically designed for heat absorption. It has a 78% glare reduction when driving on bright days. It is available in 5%, 20%, and 35% visible light transmission so that buyers can find the right product for them. In addition, this product is dyed film with a long lasting dark color that does not fade.
A nice plus of this product is that it was designed to also be applied to curve windows such as the rear one. It protects glass against breaking all while keeping your car interior cool. It is one of the top dyed window tints on the market today. The Gila also comes with a two year replacement warranty.
The low percentage visible light transmission versions are not legal in most states so it is best to check with your local law enforcement. This product also received mixed reviews similar to the Gila Static Cling product. While most buyers found it easy to install, some consumers complained that it was difficult to install and left lots of bubbles because it was hard to shape to the window contour. Buyers also noticed it started to peel rather quickly.
LEXEN Computer Pre-Cut Complete Tint Kit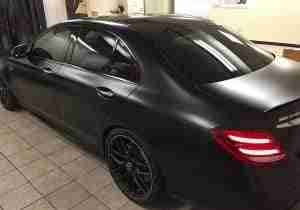 The LEXEN pre-cut complete tint kit is specifically designed to work with any model vehicle. It is customizable for all users and comes in 5%, 15%, 35%, and 50% visible light transmission versions. It is high quality two-ply polyester dyed window tint that is also scratch resistant. In addition, this product blocks about 99% of UV rays.
The major pro of this product is the custom fit. Buyers simply provide their year, make, and vehicle model and the company will send the correctly dimensioned pieces for application. The variety of visible light transmission version is a nice bonus. The LEXEN also protects against glass breakage and is extremely user friendly and convenient.
While rare, the company does not have all vehicle specs on file so there are some cars that you will not be able to buy this for. Common complaints for this kit included poor fit, poor adhesive which led to peeling, and quality of the product. Some consumers complained the product ripped on them during installation.
Auto Expressions Black Magic Insta Cling Window Tint

Black Magic Insta Cling window tint by Auto Expressions is easy to install and comes in 2.5%, 5%, 20%, and 25% visible light transmission versions. No glue is required with this product because it adheres via static cling much like the Gila product. This allows the product to be removable and reusable. In comes in a variety of shades and degrees of tinting or darkening. The Black Magic comes in a sheet approximately 26 inches by 78 inches.
The biggest pro of this model is that it is reusable because it is not applied with adhesive. It has a high heat resistance compared to other models and is great at reducing heat in the vehicle. It also comes with glass break protection similar to other models. This model is also quite versatile and works on a variety of vehicles and house windows.
Because this product is a metalized window tint, it can cause problems with radio and cell phone signals in the car so keep that in mind. Consumers complained with this product that it was quite difficult to install and usually stuck more to itself than the actual window.
Oxford Car Window Black Tint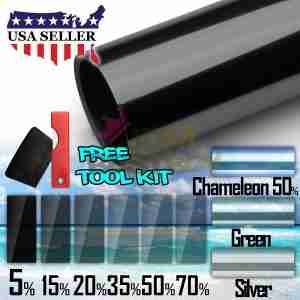 The Oxford product is a reflective tint that repels UV rays and is made of quality, durable material. It comes in both 35% and 50% visible light transmission. It is also extremely versatile and works on car and home windows. In addition, it comes in a 10 foot roll that should cover all of your vehicle windows.
Most reviews on this product were positive and consumers found it held up to years of abuse. It had great heat reduction inside the vehicle and performed as expected. The versatility provided with two options of visible light transmission is also a nice bonus.
It does not fit on every vehicle so make sure to confirm that your car is one that this product works with. This was another mixed review product. Buyers either loved or hated it. Complaints of note were that it was a very thin product and difficult to apply without ripping. It was also difficult to cut down to fit any size window and buyers complained it bubbled up shortly after being applied.
Mkbrother Uncut Roll Window Tint Film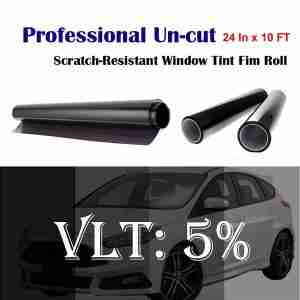 The Mkbrother uncut window tint film is scratch resistant and has a non-metalized composition. It has a heat reduction rating of 50% and provides a 99% UV rejection. It comes in a 35% visible light transmission version and can be applied to cars and home windows.
The roll is 24 inch by 20 foot long, which allows for versatility to be used in all sorts of applications. It also comes with free shipping. The high heat reduction rating is a plus along with the almost 100% UV rejection rating. This product comes highly rated by consumers and was easy to cut and install per buyers comments.
There were no notable complaints for this product except ensuring that you knew how to install the film properly. Buyers recommended watching an online video to ensure that the product held up after a correct installation.
GOGOLO Black Car Window Adhesive Tint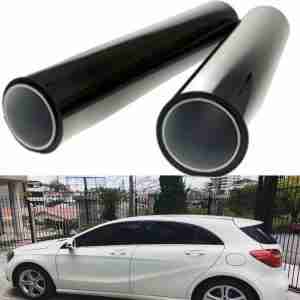 The GOGOLO products comes in a two piece kit that makes it ideal for tinting just the back vehicle seats to protect pets and children against the harsh sun glare. It comes in an 8% visible light transmission version and is rated to protect against 99% of UV rays. It is constructed to be heavy duty and stand up to abuse as it is composed of PVC.
This product is easy to install and does not require tools to adhere properly to the window. It also comes with a return warranty if it fades or does not hold up over time. It has a nice dark tint that provides privacy and is also scratch resistant.
The GOGOLO product has mixed reviews with some consumers noting that it was easy to cut and install, while others commented that it did not seem to be a quality product.
We have provided a comprehensive list of window tints that are ideal not just for heat reduction, but also for privacy and prevention of UV damage on the interior of your vehicle. Each brand comes in a variety of visible light transmission ratings as well as overall solar heat reduction standards. Most of the rolls come in various lengths with only the LEXEN and the GOGOLO coming in unique sizes that are designed to more accurately fit your vehicle. We highly recommend doing research on any of the brands you might be interested in and watching a few online videos in preparation for install.