How to Register a Car in Oregon 2020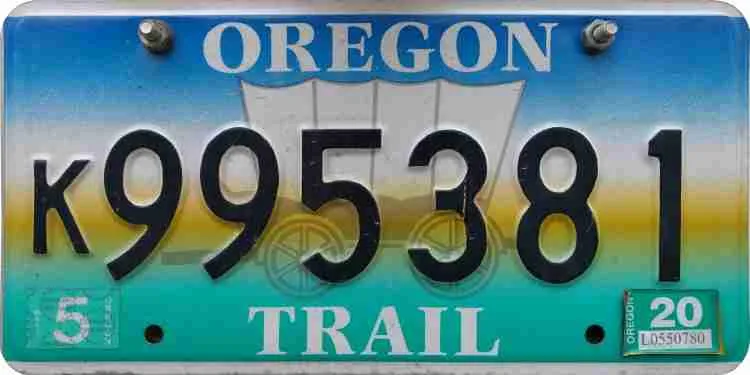 How to Register a Car in Oregon?
In everyone's life comes a time when you need to know how to register a car. If you have just moved to Oregon, or are new to buying a car, the process can be tricky, but there are a few things you can do to make it an easy process. Knowing a few crucial steps are the key to registering your car smoothly, with little hassles.
You will need to go to the DMV in your current city with pieces of paper that say you own the car. If you are buying new from a dealership in Oregon, they will do all of the paperwork for you. However, some dealerships will not give you a registration, so it will be essential for you to collect all of the proper paperwork for when you go to the DMV. The DMV is also known as department of motor vehicles.
Papers you will need to provide
Proof of residency- A letter or a bill will be enough to show that you live at your current place.
Proof of insurance- In some states, you do not need insurance to register a car, however in Oregon, it is a requirement. It is always a good idea to have insurance when driving, no matter what state you're in.
Application for the title- In Oregon, you will need to bring in the physical application with you to show the DMV before you get the registration. If you have a loan, you will need to bring the paper in saying who owns the car, and whom you are making payments to. You will want to send a copy of this certificate to either the origin of the vehicle or the manufacturer.
Emissions certificate- You will need a paper from the mechanic that says you passed the emissions test before you get the registration paper.
VIN inspection form- If you are bringing the car from a different state, you will need a physical inspection done. This paper will declare that you did not steal the car and will state your vehicle inspection number.
Odometer statement- Every state requires this statement. This statement will declare the age of your car and the mileage on it.
After gathering all of this information, you may go to the DMV with all of the forms and certificates. If you are moving, you have 30 days to complete this process. You will have to pay the service fees for each step needed, plus the registration fee.
What is a title and its importance?
The title of a car is proof that you own the car now. A company can also own this if you took out a loan to pay off the car. The title is the legal document saying who owns the car. It contains accurate and essential information about your car, so fill it out very carefully.
If you take out a loan, you will sign papers that the company whom you pay every month owns the car until you pay it off. When you pay off the loan, the car registration will be transferred to your name. Only then will it legally be yours.
What happens if you do not register your car?
If you are new to the state of Oregon, you have 30 days to register your vehicle at the DMV, or you will have to pay the fees. The amount of days given is plenty of time to go to the DMV with the proper paperwork, and if you do not, there will be consequences.
There are late registration fees you will have to pay; these fees will be non-negotiable. If you do not pay the registration or have the registration certificate, it will be illegal for you to drive.  Your car could be towed, and you will have to pay those fees. It is best to register your car soon after you move or buy the car.
What is a bill of sale?
A bill of sale provides proof that the transaction happened; it has most of the same information the title will have. However, even though it has close to the same information, it cannot act as a title. It provides a record and a statement of the transaction through the seller and buyer.
If you are buying from a neighborhood friend, you will want this along with a title transfer. Both documents are incredibly important when you buy from a family member or friend.
What to do with a non-driving car?
You moved to a new state, but don't drive your car. You could be wondering what to do, and if you need to register the car. It may seem like you do not need to register this vehicle, but in fact, you do. You will need to go to the DMV and register it as a non-operational car. This status allows you to have the car legally, but not drive it. You will have to register the car as many times as the state requires.
Name changes and titles
For titles and registration, your full name is required to fill out all of the forms. Once you sign the title, it cannot be changed, and you will need to sign every document with the name you used in your title. If you change your name or last name that is okay to do; however, you will not be able to change the name on your title, it will have to be kept the same. You will need to provide identification, and more documents may be required for future registrations.
Final thoughts
Registering your car in Oregon may seem a bit tedious, especially if you come from a state that never required these steps. However, tedious it may seem it is crucial to complete these steps, so you don't pay a fine.
The services you will need to get done will require extra money, but they are necessary. If you do not pay for them, the fines will outweigh these costs.