11 Amazing Car Gadgets for Under $200 You Have Never Heard of Before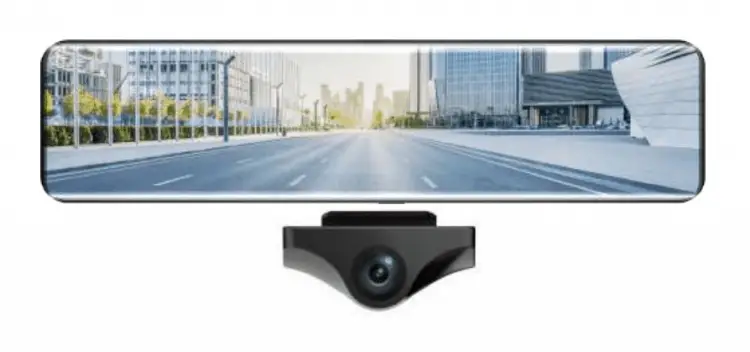 There are a lot of car gadgets on the market these days, but many of them are too expensive for the quality that they give, or they're too flimsy for those of us with busy lifestyles. This list of car gadgets covers everything from entertainment, to cleaning, to organization, to safety. If you are in and out of your vehicle a lot, love cool car gadgets, and are on a budget, this post is for you. Here are 11 useful car gadgets for under $200.
B-Comfort Car Trash Bag and Hooks
If you find yourself on the go and eating most of your meals in the car, this product will make your life a lot less messy. Unfortunately, most cars do not come with a built-in trash can, but fortunately for you, you can buy one on Amazon for less than $15. This product is a steal for the convenience that it offers, since it will make it much easier for you to keep your car clean and organized.
This product is washable, which makes it eco-friendly. By using this product, you can keep your car clean and look after the environment at the same time. Just empty the trash bag of garbage and toss it in your washing machine, and you're good to go. There are no special bags that need replaced with this product, which makes it even more of a budget friendly purchase.
The opening of the trash bag has a drawstring adjustable cover, so no trash or debris will fall out of the trash bag even as the bag gets full. It also has an easy opening at the bottom that velcros shut, so you can open it up for easy emptying.
The size is 8 by 15 inches, which is still small and compact, so it won't get in the way of you or your passengers, but it will hold enough trash so you don't feel like you need to empty it all the time. This product also comes with not just one, but two of the B-Comfort Car Trash Bags, so you can have more time in between the chore of taking the trash out. There's nothing about this bag that reduces odor, though, so if you are putting uneaten food or anything else that might smell in the bag, you'll need to take it out more often.
The bag easily attaches with a buckle and adjustable straps around the back of your headrest, so it's convenient and out of the way and won't get kicked or knocked about like it would if it was on the floor. The bag also can attach around a car door handle if you would want it to be in easier reach of the driver.
As a bonus, this product comes with two plastic hooks that you can use for hanging purses, totes, or backpacks to make your commutes even more organized.
Arsvita Car Audio Bluetooth Cassette Receiver
Are you still driving a car with a cassette player? Do you even know what a cassette is? Yes, we realize that cassettes are very outdated at this point, but there are plenty of people who still own cars with cassette players, and this product will help to bring them out of the dark ages for a  more modern music listening experience.
If your car is vintage, this product will help you be able to listen to music off your phone, tablet, or an mp3 player if you have one of those. Just plug it into your cassette player, and you can set up your Bluetooth connection from your smartphone. It works with most smartphones, and you can use it with your car cassette player or take it inside and use with a cassette player you have in your home, so it also has a use outside of your vehicle if necessary, which gives you more uses for the money you spend on it.
The Arsvita Car Audio Bluetooth Cassette Receiver also has an aux cord plug-in, so you can play music from your device with an aux cord as well instead of using the wireless Bluetooth connection, which is not quite as convenient as a wireless connection, but it's an option if you choose to use it that way.
You can use the receiver to control the volume of your music, skip songs, or pause the music. You can also use the receiver to answer phone calls from your mobile device.
The receiver has a long battery life of eight hours and only takes an hour and a half to charge, so it will be perfect for long road trips.
There is no risk in buying this product since you can get a replacement in the first 16 months after purchasing it. It's also a great budget buy if you don't want to go to the trouble or expense of replacing your entire car stereo.
Car Console Organizer By Lebogner 
This product is a must-have for parents of all aged kids, for people who carpool with other adults, or even if you're the only person who uses your car, but you just have a lot of stuff to take with you. If you feel like you don't have enough space in your back seat for drinks or snacks, this definitely makes up for the lack of cupholders when you're carpooling your kids to all their extracurricular activities or carpooling to work with your coworkers.
This organizer can hold everything from water bottles, coloring books, tablets, games, and snacks to help keep your car a little less cluttered. Most importantly, it gives these items a place and keeps them off the floor. No one likes it when there's a mess all over your car's floor and nowhere to store the necessities, and this product is the solution to that problem.
This car console organizer has four large inside pockets to hold beverages and other items, along with six side mesh pockets for smartphones or other smaller items, like pens or notebooks.
The product has a seatbelt attachment so it will stay in place in the back seat, and when it's not in use, it can be folded flat so you have the space back in your vehicle, which is ideal for small vehicles.
Mini-Factory Premium Universal Non-Slip Pad
This is another great organizing product for your car. This 11 by 7 inch pad is temperature resistant and made up of 3 millimeters thick of sticky, soft gel, and it will hold all of your random items that you don't have a place for in your vehicle. If your passenger doesn't have a place to hold their phone or keys, this product will work for that, and the items placed on it won't go sliding all over the place as soon as you accelerate.
This will help keep your items from being lost or damaged from falling off the dashboard. You can use this product for car decorations as well to keep them staying safely in space.
The pad is large enough to hold an iPad or other tablet, but it can also be cut easily with scissors if you'd like it to be smaller. There is no adhesive, glue, or magnets needed for this product. As it starts to lose its stickiness over time, you can wash it with soap and water, and the pad will be sticky again to safely secure all of your items while you're driving.
TICARVE Cleaning Gel for Car Detailing 
For people who use their vehicles a lot, their cars can very quickly become dirt magnets. This product is an awesome, futuristic way that can help you keep your car clean. It's designed with adhesive gel so that you can easily clean all the small spaces where dirt gets trapped in your car—cupholders, air vents, steering wheels, storage areas, console, gear shift, door handles, and any other place you can think of that needs cleaning.
This product is very easy to use. Press the gel onto the dirty area, and slowly pull it away, and say goodbye to dirt.
You can also reuse the cleaning gel for multiple uses, but if your car is particularly dirty, we'd recommend that you buy several of these. They work great for quick cleanings when you're in a rush. The product can also be used outside of your vehicle in your home or office on keyboards, remote controls, and other electronic devices.
The TICARVE auto cleaning gel is also made of biodegradable gel and is non-toxic. As an added bonus, it has a nice lavender scent to make your car smell good.
Vodeson Remote Control Key Finder
This product is recommended for seniors or anyone forgetful on Amazon, but we recommend it for anyone who has a busy lifestyle. It's easy to walk into your house and leave your keys somewhere and forget where you left them, even though you have the best intentions of hanging them on a hook by the door. The Vodeson remote control key finder will have you out the door and on your way to work quickly, instead of wasting precious time trying to locate your car keys.
This product comes with one RF transmitter remote and two receivers, so you can attach them to two sets of keys, or even your keys and your phone, or even the TV remote control that always seems to go missing.
The transmitter has one red and one blue color-coded buttons that correspond with the receivers. So if you lose your keys that are attached to the red receiver, you press the red button, and the receiver will beep and light up so you can easily locate it. If your phone is attached to the blue receiver, you would press the blue button and be able to find your phone the same way.
The radio frequency technology is advanced enough to be able to pass through walls, cushions, doors, and furniture to help you find lost items up to a 98-foot distance. If you live in a large house, no need to worry that the key finder will not work. The sound is loud enough to hear from a distance, and the light adds for a visual way of locating the lost items as well.
Omorc Baby Car Mirror
For all the parents out there, this car mirror has safety written all over it. With infant car seats designed to face the rear of the vehicle, you can't easily look in your rear-view mirror to check on your baby like you can check on an older child in a front facing car seat.
The solution to this problem is the Omorc Baby Car Mirror. If you attach this mirror to your back seat in front of your baby, you can easily see their reflection in the baby car mirror reflected in your rear-view mirror with a quick glance. The mirror is large, 7.4 by 11.8 inches, and has a convex shape to make for better visibility.
The mirror is made of acrylic plastic, not glass, so it is shatterproof. You can remain worry-free because if your baby happens to throw a toy or something at the mirror, it won't break and cause injury. It is also scratch-resistant, so it will last a long time.
It has adjustable straps and can be attached to the back seat with ease. No tools required for installation of this product. The straps can accommodate any headrest or back seat, so the mirror can be installed easily in any vehicle.
For $14.99 on Amazon, this extra safety feature is well worth it to give you peace of mind when driving with your infant in the car.
AKEEYO X2 Mirror Dash Cam for Cars
If your car has ever been damaged while parked in a parking lot or street, this product will have some interesting features for you. This product has a rear and front dash cam. The rear dash cam will expand your rear-view mirror view to help you see your blind spots more easily when driving, making it easier to back up safely.
The display automatically switches to the rear camera when your car is in reverse for ease of use. There is also a parking line on the camera to help guide you as you are parking in reverse if you have trouble telling the distance between your vehicle and other things around you.
Both cameras have an amazing ability to process images, and they work wonderfully both in the day and night time since they are equipped with HDR and night vision. This camera also has a parking monitor that will stay on for 24 hours after your car engine is turned off. It will capture any images if it senses any vibration or impact outside, so if someone rear ends your car or otherwise damages it, you will have evidence, making it much easier to address the issue and repair your vehicle. This peace of mind is probably one of the best features of this product.
FRiEQ Car Air Purifier
The FRIEQ car air purifier has a very modern design. It's silver with a blue LED light that would look great with all vehicle interiors, but what's the best thing about this product is that it will help keep that new car smell lasting for much longer than it would have otherwise because of its powerful odor elimination.
It releases 4.8 million negative ions per cubed centimeter, which helps to fight odors in your vehicle. The negative ions actually work to improve the air quality in your vehicle, and it gets rid of the bad smells instead of just covering them up like the average car air freshener on the market does.
Your car will smell much nicer when the odors are eliminated instead of just covered up by a bad smelling air freshener. The car air purifier helps to neutralize things like mold, bacteria, and viruses in the air, which makes the air in your vehicle healthier to breathe. It will also get rid of the smell of smoke and other hard to get rid of odors.
Negative ions are supposed to help neutralize pollution in your environment, and this product helps to accomplish that while neutralizing odors in your vehicle. This air purifier easily plugs into your car cigarette outlet, making it a must have accessory for your vehicle.
It lights up when it's plugged in, and it continually works while it's plugged in until you decide to unplug it, which you probably won't ever want to get rid of it since it does such a good job of odor eliminating.
StopSleep Anti-Sleep Alarm
Falling asleep while driving causes many car accidents, and this product is the solution to help you stay awake. For long road trips, this is a must-have gadget, especially if you are traveling alone or can't stop to take a break. This gadget is basically an adjustable ring that you put on your hand while driving to monitor electrodermal activity, and it can detect when you are falling asleep at the wheel.
It can detect dips in concentration and will vibrate to alert you when this happens. It's ergonomic and comfortable to wear for long periods. It has eight skin sensors that monitor the electrodermal activity. The fact that it alerts the driver at drops in concentration means that it will vibrate well before the driver has fallen asleep at the wheel. Since it's so easy to be unaware of when we lose our concentration when driving familiar routes, this product is super important to safety while driving. It has a second, more intense alarm that goes off if it registers that the driver is actually falling asleep, which will help them to wake up and become alert. The product information suggests that if you are tired enough that you feel like falling asleep, then it's best to take a break before continuing your trip.
This product is currently unavailable right now, but of all the anti-sleep alarms, it seems to be the most effective, so keep an eye out for when this product becomes available since it's a must-have for safely driving long distances.
YoGi Prime Car Organizer
This is another great organizing product for people who are in their vehicles a lot. This product is ideal for road trips, since it can hold all of the necessities for keeping both kids and adults entertained. It works as both a back seat organizer or can go in your trunk. It's made of polyester and can be installed in just one minute.
It can store all of yours and your kids' items without a mess, and it will free up space in your trunk for larger items, like suitcases or strollers or whatever else you need to bring with you on your trip.
Conclusion
We've included a lot of great items in this article for you to use to make your car driving experience more organized, safe, and comfortable. These products are all budget-friendly and quality items. We hope you enjoyed learning about these products and that you found something useful for your car in this list of 11 car gadgets for under $200.